October 7, 2019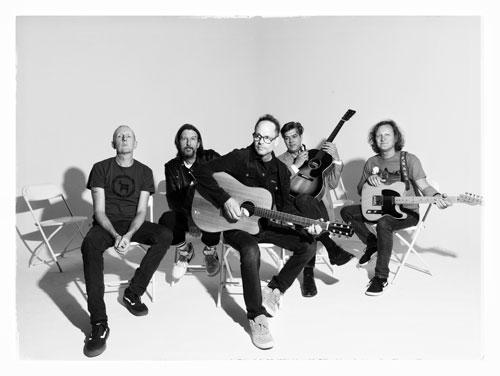 Gin Blossoms bring classic '90s sound to FMU PAC
The Gin Blossoms, a "jangle pop" staple of '90s radio, will be at the Francis Marion University Performing Arts Center on Friday, Oct. 11 at 7:30 p.m.
 Tickets can be purchased online at www.fmupac.org, by phone at 843.661.4444, or in person at the PAC box office in downtown Florence.
The band's 1994 release "Found Out About You" topped Billboard's Modern Rock Tracks. "Hey Jealousy," "Follow You Down" and "Til I Hear it from You" both reached the top 10. The band has appeared on The Late Show with David Letterman, Saturday Night Live, and The Late Show with Jay Leno.
The band's fusion of pop, melodic rock, folk and country elements took the airwaves by siege in the early '90s, making the band an MTV playlist regular for almost a decade and the group a natural radio mainstay. 
Their breakout record New Miserable Experience was where their rise to fame began. This album kept the band on the chart for almost three years with singles "Hey Jealousy," "Allison Road," Until I Fall Away," "Mrs. Rita," and "Found Out About You." The crossover hits on New Miserable Experience played on 4 radio formats and, to date, have sold over 5 million records.
Those hits were followed up by "Til I Hear It From You" which rocketed to No. 1 and moved the Empire Records smash soundtrack to platinum status. The track also became Canada's longest-running No. 1 hit of 1995, its tenure at the top lasting six weeks. 
Billboard described the song as "the closest thing to a perfect pop song to hit radio in recent memory." Their next gem "Follow You Down" spent ten weeks in the top 10, and "As Long As It Matters" earned the band a Grammy nomination for "Best Performance by a Duo or Group" making their album Congratulations, I'm Sorry another multi radio format favorite and multi-platinum success.