August 29, 2018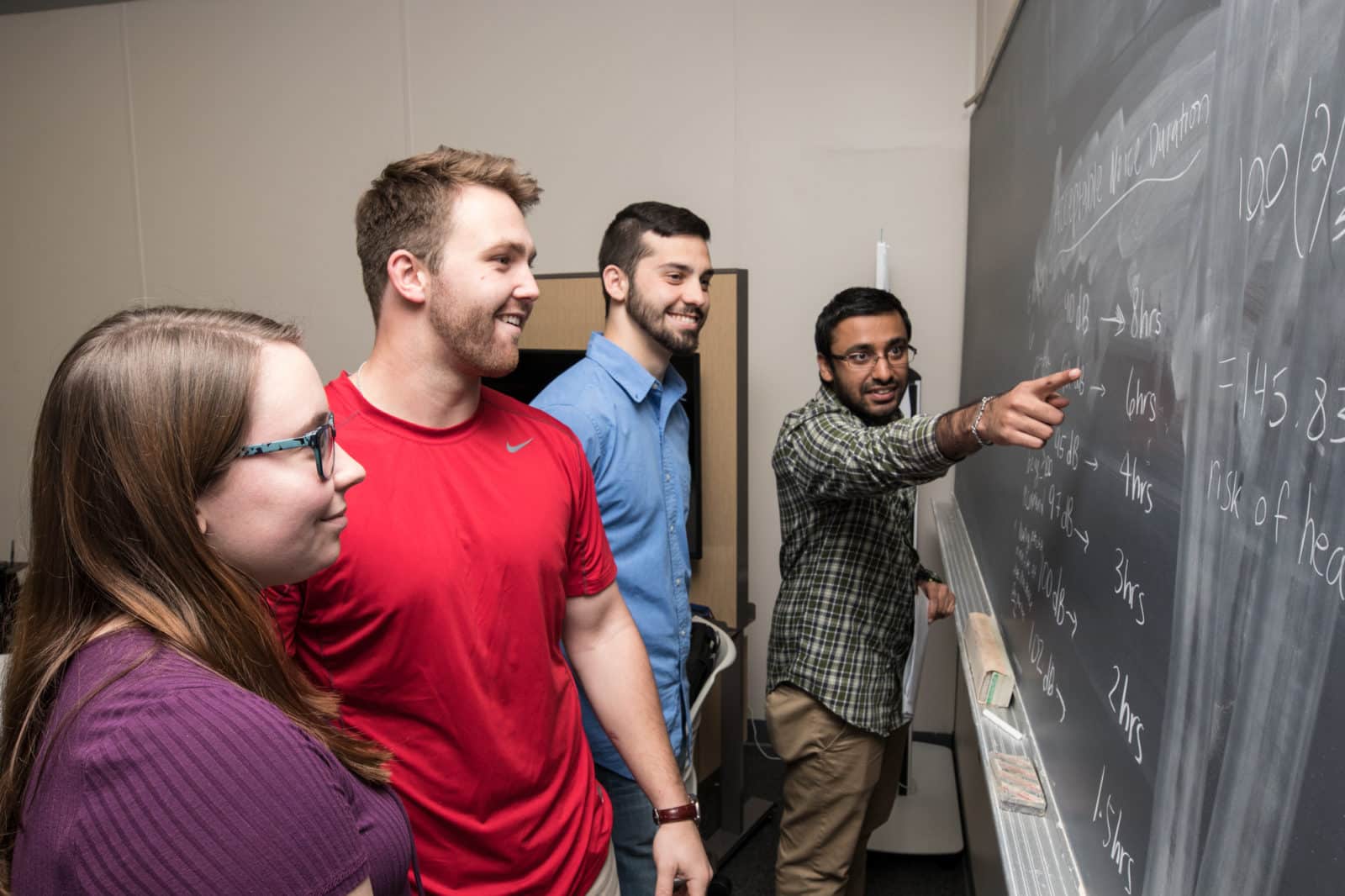 FMU's Industrial Engineering program receives its accreditation
Francis Marion University's Industrial Engineering program has been accredited by the Engineering Accreditation Commission of ABET, the highly respected worldwide leader in the accreditation of engineering and technology programs.
FMU has moved through the accreditation process while enrolling and graduating its first classes of engineers.
The Industrial Engineering program is part of FMU's Department of Physics and Engineering. Dr. Derek Jokisch, chair of the department, calls the ABET accreditation is a significant achievement.
"A lot of people, particularly our fantastic engineering faculty, have worked a long time to reach this milestone," says Jokisch.  "Our students and graduates are quickly achieving great things which continue to be recognized and supported by industry partners."
Dr. Fred Carter, president of Francis Marion University, says the accreditation is a big step on the way to more substantial accomplishments in the years ahead.
"I applaud Derek and the faculty in the Department of Physics and Engineering for the time and effort spent achieving this milestone," says Carter. "In the past four years, they have built a superb program for the state and region. Now, we need to add a Mechanical Engineering degree to the curriculum too."
FMU is in the midst of planning a new complementary program in Mechanical Engineering. That program is  expected to start within the next couple of years.
The Industrial Engineering program is FMU's first engineering program with a baccalaureate degree. It begin in 2014, after extensive consultation with state and local business leaders, and saw its first graduates complete the program in 2017. A second class graduated last spring.
To date, all graduates of the program are employed in their field, many in the Pee Dee Region.