February 18, 2020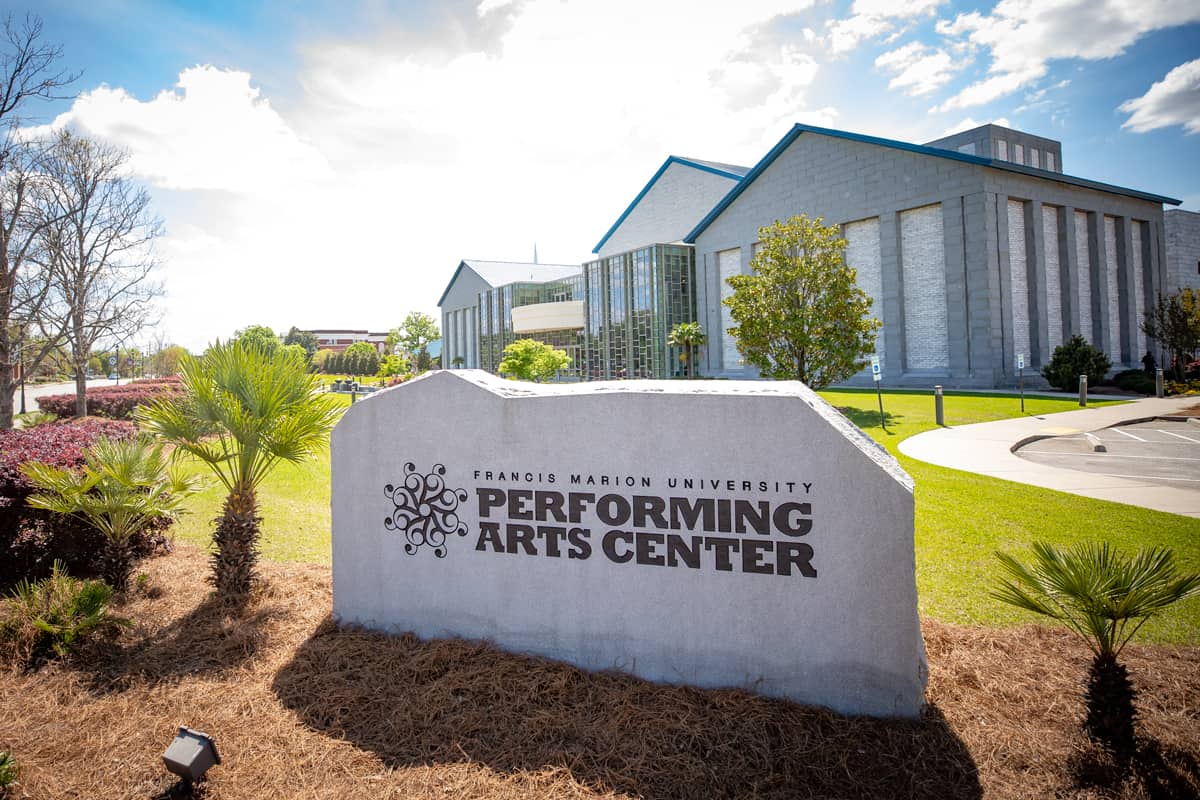 FMU's year-long celebration to culminate in 50th Anniversary Gala
The climax to Francis Marion University's year-long 50th Anniversary celebration will be the grand 50th Anniversary Gala on Tuesday, April 7 at the FMU Performing Arts Center.
The entire FMU community — faculty, students, staff, alumni, friends, benefactors — is invited to a special evening of food and fun, music and memories. The festivities begin with drinks and hors d'oeuvres outside the PAC. After that, the action moves to the mainstage theater for a unique, multi-media presentation featuring nostalgic reminiscences and live musical performances representing all five decades that make up the FMU experience.
Musical performers will include FMU alumni, faculty and local stars in delightful combination. It's a thoroughly FMU evening. All Patriots will want to be there!
Individual tickets are $60 each, and couples' tickets are $100. Tickets may be purchased online, by phone at 843.661.4444, or in person at the FMU PAC Ticket Office, daily from noon to 5 p.m.
Proceeds from the Gala go to FMU's First Generation Fund. The First Generation Fund provides scholarships and other resources for FMU students who are the first in their family to attend college. It really is the very heart of FMU's 50-year-old mission.