March 19, 2018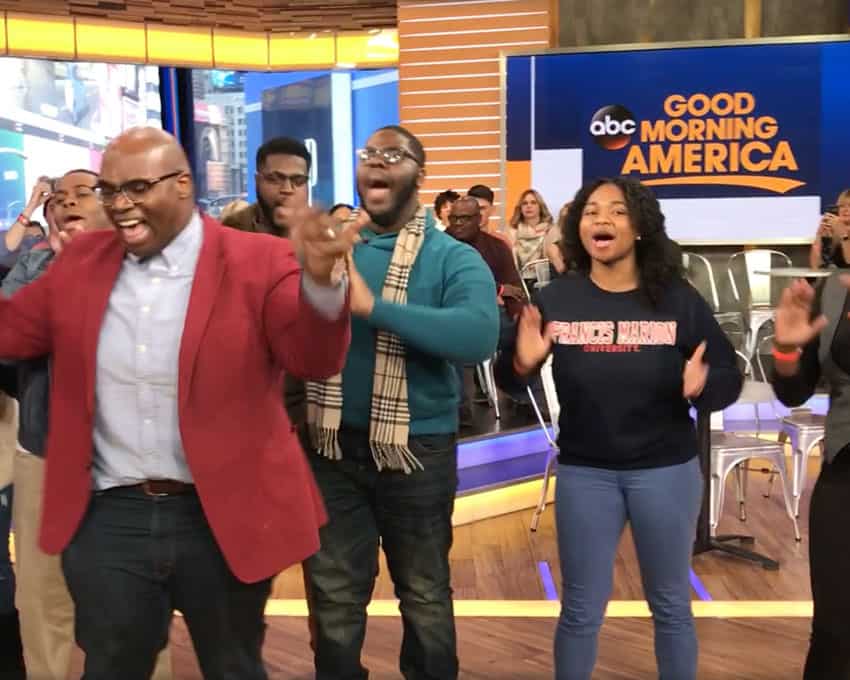 FMU's YGB says 'Good Morning America' on famed ABC program
Francis Marion University's Young Gifted and Blessed choir, in the midst of its 2018 spring break, caught a few pairs of eyes this morning.
Hundreds of thousands of pairs of eyes to be more precise. The spirited YGB choir was featured on ABC's Good Morning America's Robin Roberts #AfterGMA segment this morning on her popular Facebook page.
The worldwide exposure was quite a surprise to YGB advisor and FMU accountant Donald Jackson who was aware the students would be attending an airing of Good Morning America, but had no idea of they'd be providing the "#mondaymotivation" for Roberts and her more than 700,000 followers.
"It was pretty neat," he says.