March 5, 2021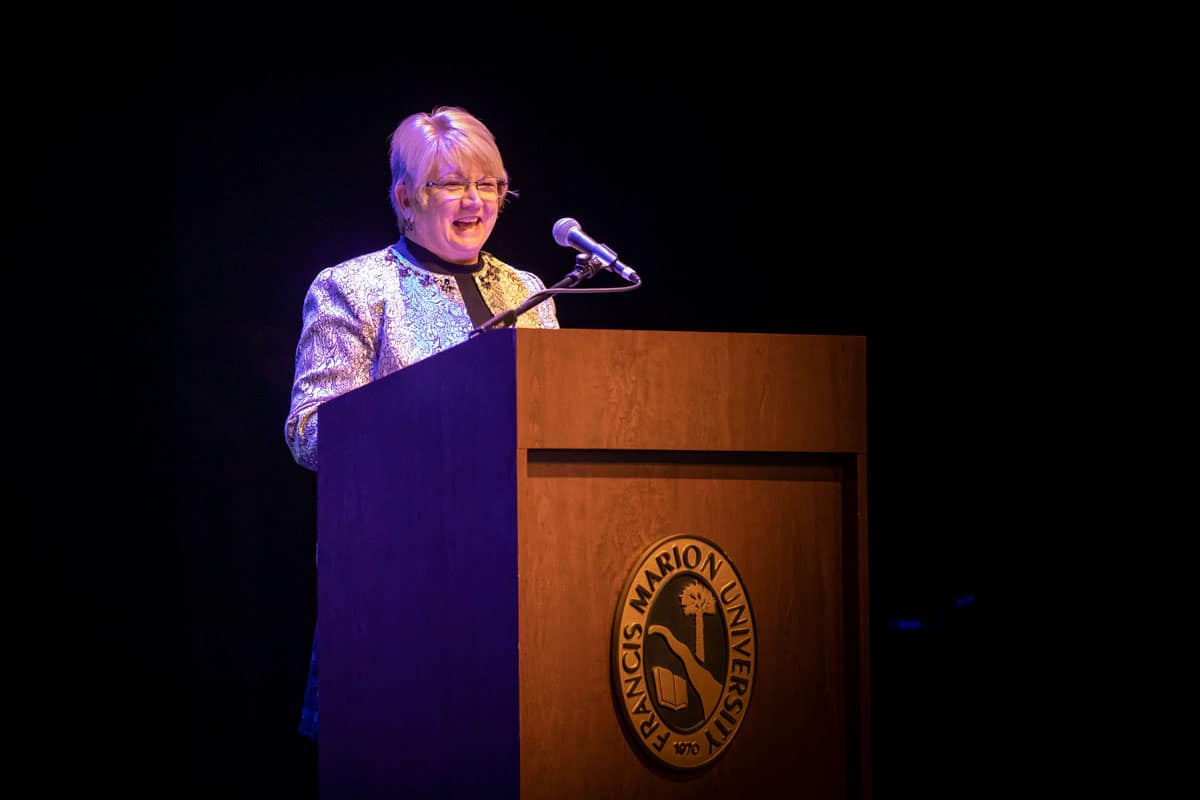 Four esteemed FMU alumni honored at Awards Gala
Francis Marion University honored four of its most esteemed alumni at its annual Alumni Awards Gala at the FMU Performing Arts Center on Thursday night. 
Dr. Deborah Hopla ('89) of Florence, S.C., was recognized as the University's 2021 Outstanding Alumni. 
Hopla ('89) received her Bachelor of Science in Nursing from Francis Marion University. In 2012 she became one of the foundational faculty members for FMU's family nurse practitioner program. She is an associate professor of nursing at FMU and the director of the FMU School of Health Science's MSN Family Nurse Practitioner and Doctor of Nursing Practice (DNP)  programs. 
Hopla is practicing DNP herself. She is on the staff of HopeHealth, working in pain management and primary care. And she volunteers within a variety of community organizations including Help 4 Kids, the House of Hope for the Pee Dee, the McLeod Angels, and the Felician Center in Kingstree. 
Dr. Keith Callicutt ('79) received the Professional Industry Award in Education. Callicutt earned his Master's in Education from Francis Marion, and in 1999 he received his Ph.D. in educational administration. Callicutt's more than 40 years of service in education have spanned the gamut in various capacities including teacher, assistant headmaster and principal, athletic director, principal, superintendent, and now, the executive director of the Pee Dee Education Center.
Linward Edwards ('04) was the recipient of the Professional Industry Award in Public Service in Law. Edwards earned his Bachelor of Business Administration in Management from Francis Marion. Edwards began his legal career in 2012 when he opened his practice, The Law Office of Linward Edwards II. He was appointed to the position of municipal court judge for the city of Florence in 2014.
Jennifer Darr ('14) received the Benjamin Wall Ingram III Young Alumna Award. Darr earned her Bachelor of Science in Biology from Francis Marion University. Darr currently works for a non-profit pharmaceutical drug manufacturer where she ensures the supply of essential generic quality drugs to hospitals throughout the country.