July 20, 2017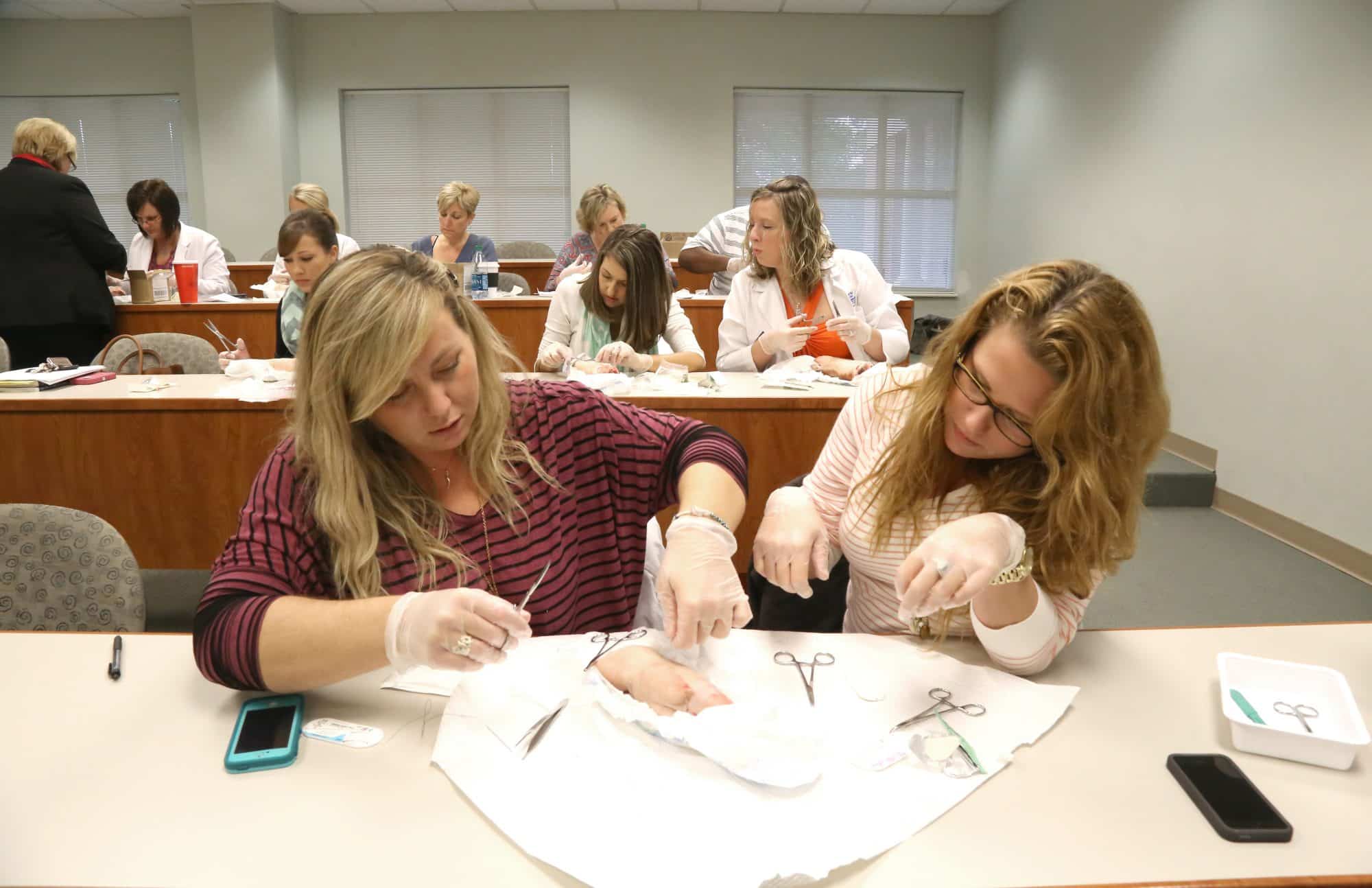 Francis Marion lands federal grant designed to bring more clinicians to rural, underserved areas
Francis Marion University's School of Health Sciences is the recipient of a two-year federal grant worth more than $1 million that is designed to improve both the quality and availability of healthcare in rural areas of the state.
The grant, part of the Health Resources Service Administration's Advanced Nursing Education Workforce (ANEW) program, will provide scholarship and academic support for students in FMU's fast-growing Nurse Practitioner program.
The ANEW Program supports innovative academic-practice partnerships to prepare primary care advanced practice registered nursing students to practice in rural and underserved settings through academic and clinical training.
The FMU plan approved for the grant is designed to encourage students to chose rural or medically underserved locations for their required clinical rotations. By intentionally placing students in those locations, the program aims to push more students into post-graduate employment in those areas.
Francis Marion University's location in the Pee Dee Region of South Carolina puts it in an ideal position to launch this initiative. It already has a highly successful Nurse Practitioner program, and it is surrounded by areas that are both rural and medically underserved (the later being an official federal designation).
Fifteen full-time and five part-time Family Nurse Practice students will be involved in the program. The grant will assist with their tuition and expenses. It also pays for additional equipment and additional adjunct staff to help oversee the clinical experiences.
Dr. Deborah Hopla, director for FMU's Nurse Practitioner program, says a number of practice partners in rural areas are already signed on to serve as preceptors for the program. The ANEW grant, says Hopla, just increases momentum for what was already the program's primary thrust.
"FMU is committed to bringing quality healthcare to this state and this region," says Hopla. "The Nurse Practitioner program is a big part of that. FNPs are, and will be, a critical part of the healthcare delivery in the future, in especially in underserved areas."
Dr. Ruth Wittmann-Price, Dean of the FMU School of Health Sciences, calls the ANEW grant "a perfect fit."
"Bringing healthcare to a region in desperate need of more quality health professionals, is our mission," says Wittmann-Price. "This is another piece of that puzzle."
FMU's ANEW grant is one of 50 awards nation wide, part of a $31.8 million program. In the past two years, FMU's School of Health Sciences has received five HRSA grants worth more than $5 million.
The ANEW grant is the second grant awarded to FMU during HRSA's most recent grant funding cycle.