July 19, 2017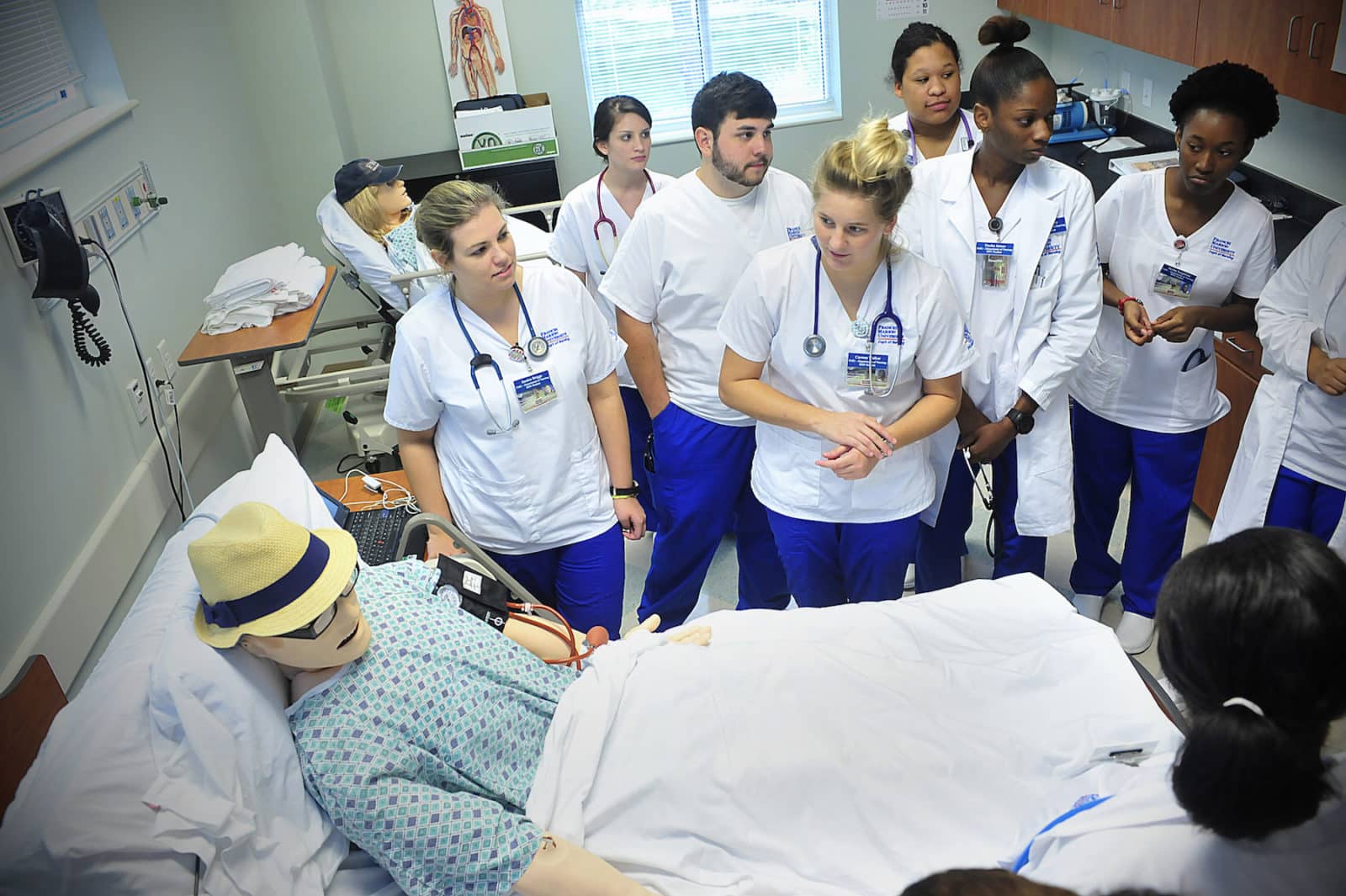 FMU Nursing lands $1.8 million federal grant
Francis Marion University's School of Health Sciences is the recipient of a $1.8 million grant from the federal government's Health Resources and Services Administration (HRSA), aimed at promoting nursing workforce diversity.
The four-year grant will provide tuition support for 100 students and will also fund a variety of initiatives by the FMU Department of Nursing designed to support those students on their path to a BSN degree from the university.
The HRSA workforce diversity program is designed to increase nursing education opportunities for individuals from disadvantaged backgrounds, including racial and ethnic minorities who are underrepresented among registered nurses.
HRSA has previously documented that while diversity is increasing in the nursing workforce, minorities still lag. Total minority participation remains below 20 percent.
FMU has long had a diverse population in its acclaimed nursing department, but will seek to improve that performance by providing wide-ranging support for minority students. That will include financial support, assigning graduate student mentors to students beginning their freshman year, special freshman-level "university life" courses just for pre-nursing students, and additional academic help through FMU's Center for Academic Success and Achievement.
The new grant is the fourth HRSA grant FMU has landed since 2016.
Dr. Ruth Wittmann-Price, dean of the School of Health Sciences, says the latest grant addresses an important community need while at the same time continuing the momentum for FMU's nursing programs.
"We're thrilled to receive another HRSA grant and to continue our role in shaping the nursing workforce in the years to come," says Wittmann-Price. "Our programs, and our impact on the community continues to grow. We're proud of what we've done, but the future is really exciting."
FMU President Dr. Fred Carter says health services have become integral to the university because of their importance to the community.
"There's no contribution we could make to the community that's more important than ensuring its health," says Carter. "What Ruth and her staff have done to further this mission is astonishing. It will have a positive impact on both the community, and our university, for years to come."
FMU is the only entity of any kind in South Carolina to receive a grant through the workforce diversity program. Other universities nationwide that were part of the grant include the University of Alabama, Arizona University, the University of Massachusetts, Duke, the University of North Carolina and Marquette.
In the past two years, the School of Health Sciences and the Department of Nursing has received five federal grants totaling more than $5 million. All are aimed at either improving access to healthcare for the community, access to healthcare education for disadvantaged or underserved populations, or, both.