July 24, 2017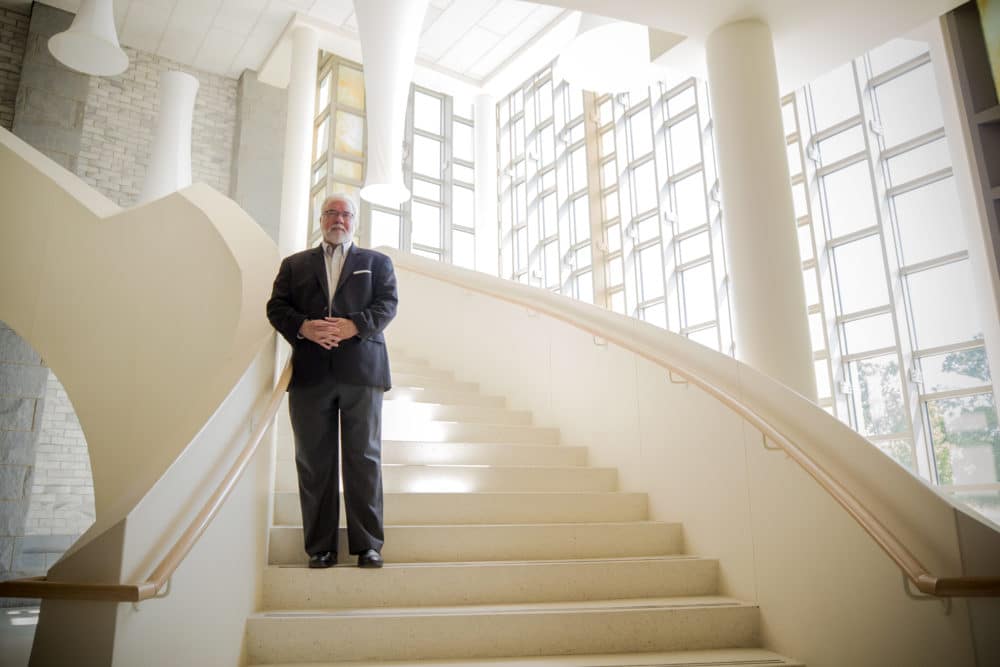 Simmons nabs leading role, named new director of FMU PAC
Bud Simmons is the new director of the Francis Marion University Performing Arts Center and the entertainment industry veteran knows there's only one rule he has to follow.
Give the audience what they want.
Simmons, a North Carolina native who spent the past 22 years as director of orchestra operations with the Charlotte Symphony Orchestra, says he's eager to hear what kind of acts and shows the citizens of the Pee Dee want to see at the PAC.
"I'm going to try to be as active, responsive, and progressive as possible," says Simmons. "One of the big mistakes you can make in this position is to assume you know what people want. I'm not going to do that."
Simmons says it's an incredible opportunity to manage a facility such as FMU's Performing Arts Center. On his first trip to Florence, he says he was "amazed" by the facility's beauty and appeal.
"And the more I learned about it, after I had a chance to visit it and tour it, the more impressed I was," he says. "It's a first-class facility, beyond that really. It's my hope to be able to help the university build on this building's first few years and all that's already been accomplished. It's important this facility be as relevant as possible to the community, to the surrounding region, and of course, to the students of Francis Marion University."
Simmons brings an abundance of experience to his new position. As the Charlotte Symphony's director of orchestra operations, Simmons was a member of the senior leadership team which managed almost every phase of the award-winning group's work.
Prior to joining the Symphony, Simmons was the events manager at the North Carolina Blumenthal Performing Arts Center in Charlotte.
Throughout his career, he's booked and worked with some of the most recognizable acts in show business, including Art Garfunkel, Ray Charles, Kenny Rogers, Ben Folds and others.
Simmons has been involved with, and infatuated by, the arts, since he was in high school.
"If you would have told me in high school that I could have a successful career in the performing arts, I'd say, 'Where do I sign up?'" says Simmons.
"My varied experience with the arts organizations I've worked in all translates to trying to present good quality entertainment, concerts and performances within a community. That's something I've done for a long time."
Dr. Fred Carter, FMU's president, says the depth of Simmons' experience will serve him well in cultivating a diverse and intriguing set of events for the PAC.
"Bud is an accomplished professional," Carter says. "We look forward to the exciting programming that he'll bring to the PAC."
Simmons says the opportunity to work at FMU, and with leaders like Carter, helped clinch his decision to accept his new role.
"This venue attracted me initially, but when I started meeting with members of the University and community leaders, it just felt like it was a perfect fit for me," says Simmons. "My impressions of FMU have been off the charts."
Simmons is married to Nina Simmons and is a graduate of North Carolina State University.