April 21, 2017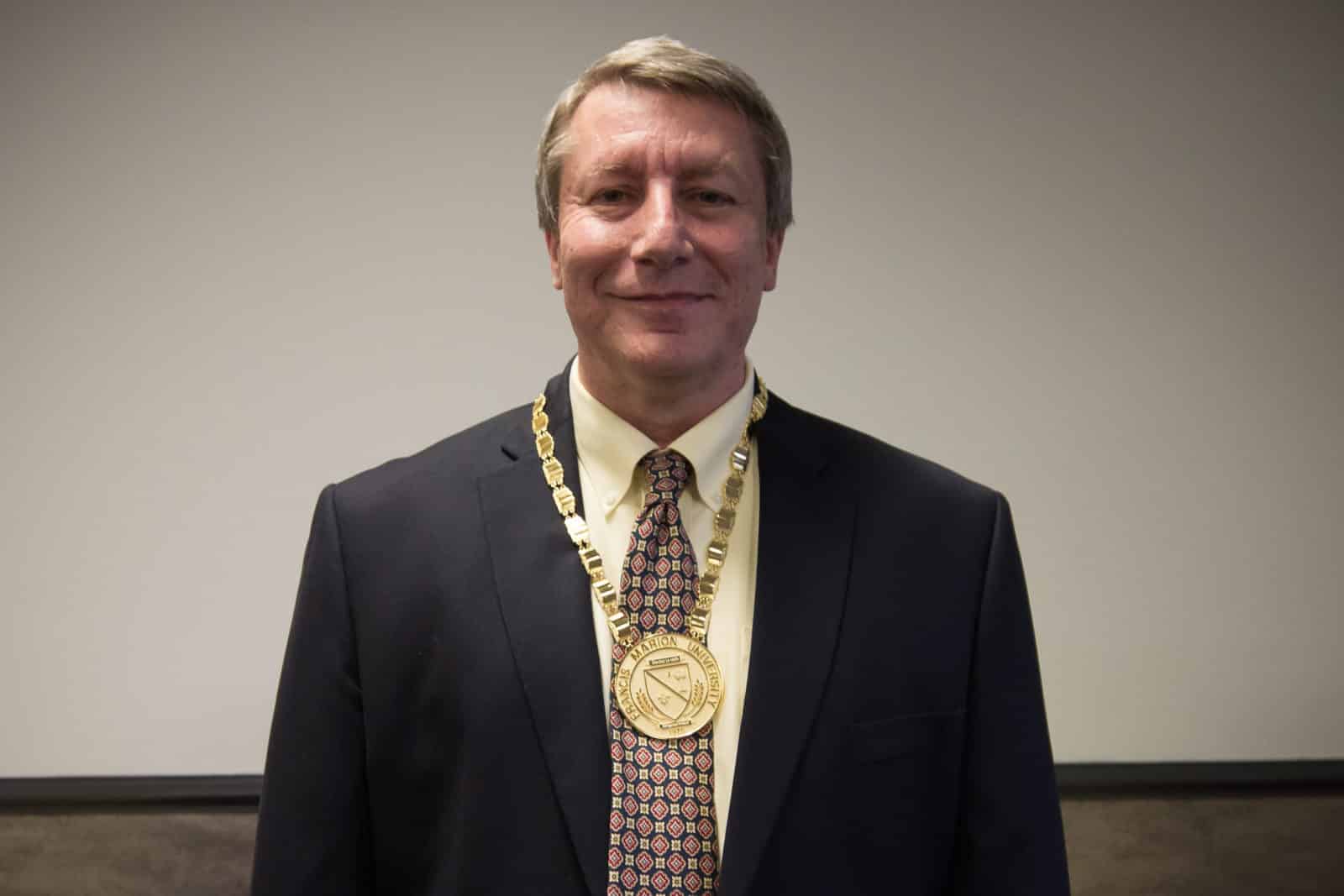 Francis Marion's Best named distinguished professor for 2017-2018
D. Keith Best, Chair of the Francis Marion University Department of Fine Arts, was named FMU's J. Lorin Mason Distinguished Professor for the 2017-18 academic year at the school's annual faculty awards dinner Thursday night.
The award, named in honor of a former chairman of the FMU Board of Trustees, is the highest honor bestowed upon an FMU faculty member each year.
The award will be presented formally at FMU's spring commencement Saturday, May 6. The Mason Distinguished Professor award was first given in the 1975-76 school year and has been given every year since.
It is based upon a faculty member's ongoing contributions to teaching, professional service and scholarly activities. Winning the award also means that Best will be the FMU nominee for the Governor's Professor of the Year Award competition.
Best was overwhelmed after receiving the award, noting that it comes after a difficult year, but in true thespian fashion, recovered and recited Shakespeare's Sonnet Number 29 from memory.
Best has been a member of the FMU faculty since 1993. He works diligently throughout the Florence community as a champion of the arts. Best has directed, written and produced numerous plays and musicals on the FMU campus, and has worked with the Florence Little Theatre and Florence Regional Arts Alliance over the years. Recently, Best co-wrote the musical Bestill with fellow FMU Professor Dr. Brandon Goff.
Dr. Fred Carter, FMU's president, praised Best for his numerous contributions to the university. "Keith Best is a friend to everyone on this campus," says Carter. "He has served this university so ably and distinguished himself in the classroom, in his research and service, and through his interaction with his students and colleagues. There is no one more deserving of this award."
Best received his B.F.A. degree from Valdosta State College, and his M.F.A. degree in Theater Arts from the University of Louisville.