May 4, 2018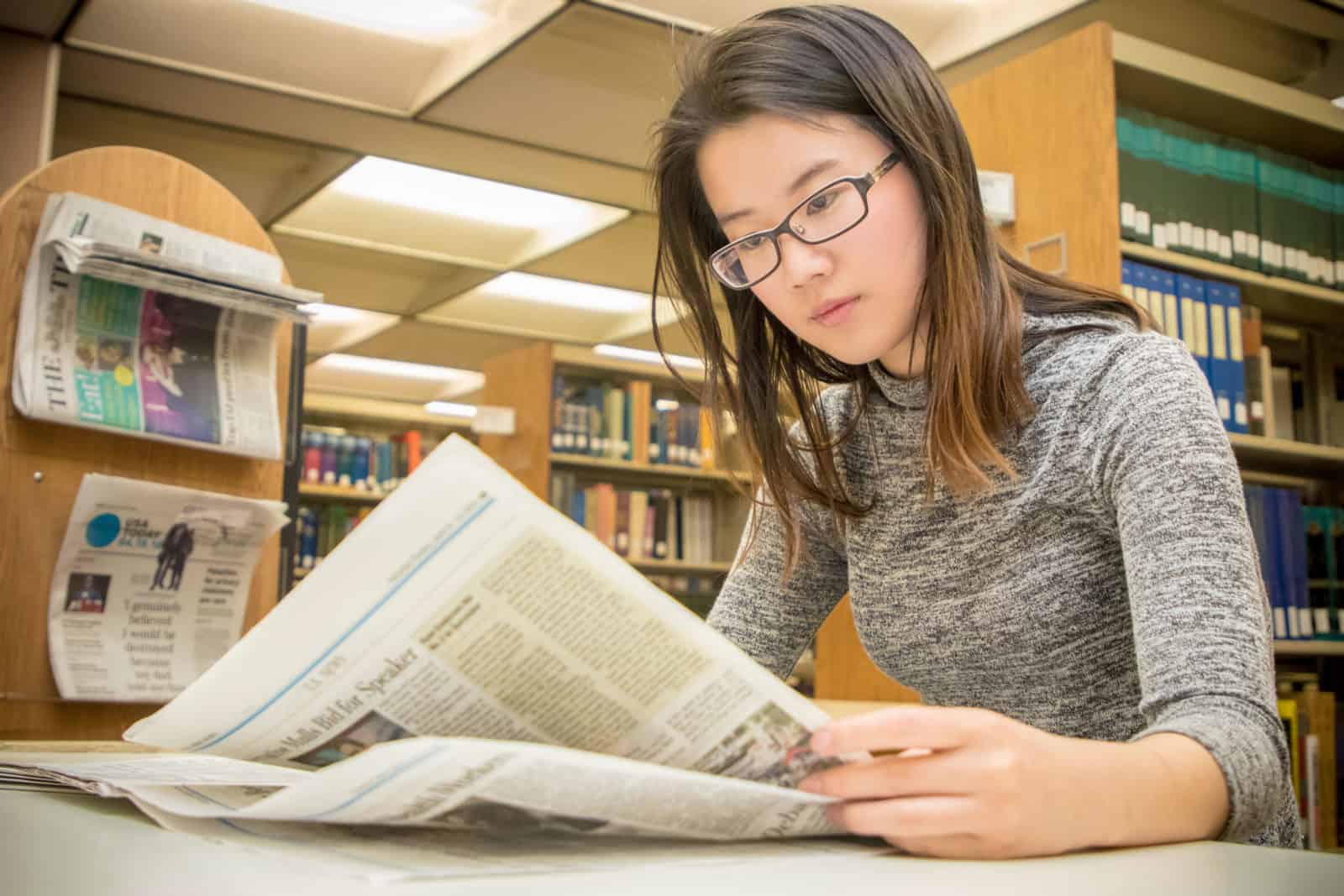 Francis Marion's second triple-major graduate makes history
Yaping Yang had plenty of company at Saturday's Francis Marion University spring commencement ceremony. She was among the almost 400 graduates who received their diplomas Saturday, a part of the second largest class in school history.
But she the only one who finished with three majors.
Yang met the major requirements in Accounting, Finance and Mathematics and became just the second triple major in FMU history. She graduated Summa Cum Laude, too, with one of the highest grade point averages in her class.
The three majors deal wasn't really what Yang planned to do. It just worked out that way.
"I started out as an Accounting major then added Finance," she says. "My professors really encouraged me to take more Mathematics classes and that helped me realize that I have the potential to do more. I eventually decided to add Mathematics as a major.
"Here I am with three degrees."
Yang says adaptability was critical in allowing her to succeed in the classroom. She had to learn to quickly shift focus from one subject to another. Time management was important, too — besides studying three subjects, she also ran track and field for FMU — and it certainly helped having faculty members who were eager to help solve problems as they arose.
"It can be difficult from time to time," says Yang. "It requires someone with really good time management skills. The important thing is the professors here are really helpful and since FMU has small classroom sizes, I could reach out to them whenever."
Pulling off the "FMU triple" would be remarkable enough, but Yang managed it while also navigating the transition from her native China to the United States.
Yang and her family immigrated to the United States — Marion, S.C. to be exact — from Fuzhou, China when she was just 16-years-old. She  became an American citizen two years ago — in the midst of her undergraduate career.
While moving through the citizenship process, Yang often took extra academic loads — as many as seven courses some semesters — to make sure she had room for the exciting-but-time consuming process of becoming an American.
Dr. Hari Rajagoplan, dean of the Francis Marion School of Business, has seen thousands of students roaming the halls of FMU, but he's never seen one quite like Yang.
He says Yaping is one of the most intellectually talented students he's ever seen, but her matching work ethic is what sets her apart from any of the others.
"She's incredibly motivated," he says. "I mean, i've seen kids with a strong work ethic, but i've never seen anyone with a work ethic like her. It's not just that she's smart. It's her drive. She works, she runs marathons. I don't know when she sleeps… She's a wonderful student. Probably one of the best we've had."
Not surprisingly for a triple major, more school is in the works for Yang.
She plans to "take a year off" and work for awhile before applying to graduate school. Ultimately, she hopes to earn a Ph.D. in Mathematics and carry on the good works of the professors she met at FMU.
"My professors are my role models," she says. "Being involved with academia and helping student achieve their dreams is really cool… I'd like to be able to teach students and be a part of that."