September 1, 2017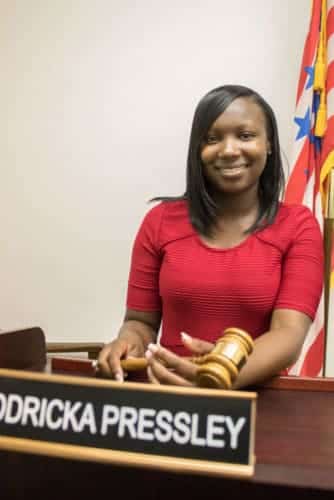 From small town to big opportunities
Freddricka Pressley ('18) is from the small town of Gresham in Marion County. She was one of just 62 students in her senior class.
At Francis Marion University, she was president of a student body of more than 4,000.
That's a pretty good numerical leap, but that's what Pressley had in mind when she headed off to FMU. She wanted a place where she could dive into life, be involved, and grow as both a student and a person.
Pressley, whose quiet demeanor sometimes hides an intense drive, has done all that at FMU. She's served as a university orientation leader, an FMU Student Diplomat, an honor society member, as a member of the Student Senate, and, finally, as student body president.
"It was an honor and privilege because my peers entrusted me to be their voice," she says. "It's been great to play a part in bringing the campus together."