September 14, 2017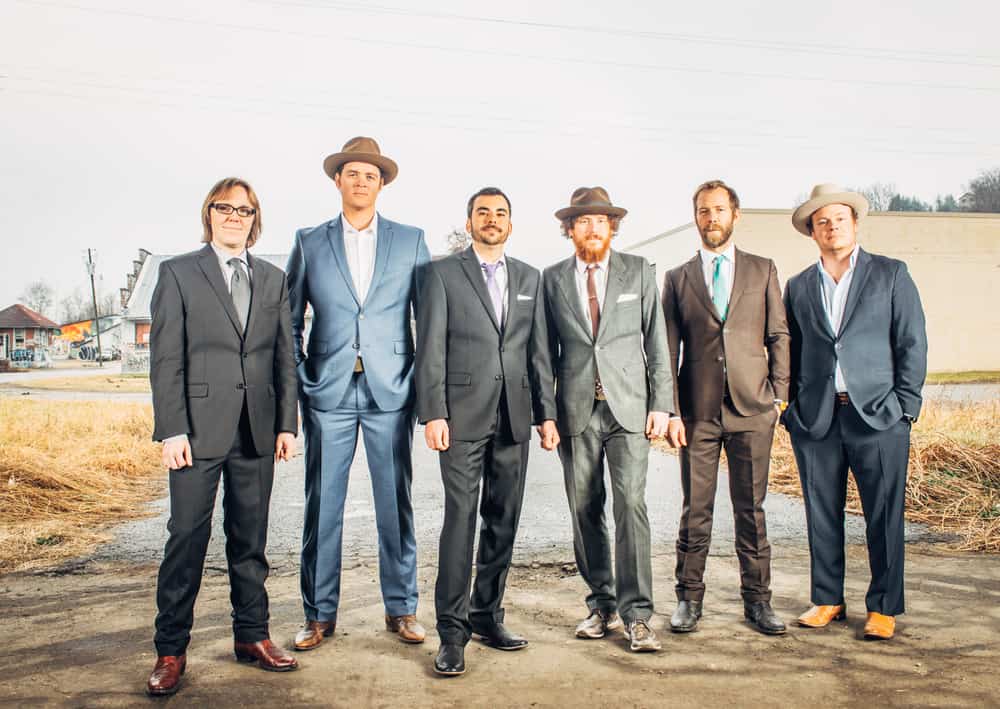 Grammy Award-winning Steep Canyon Rangers to take the stage at FMU PAC
The Grammy Award-winning Steep Canyon Rangers will turn the Pee Dee's green grass blue on Saturday, Nov. 18 when they bring their distinctive sound to the Francis Marion University Performing Arts Center.
The Rangers are one of the most lauded artists in the world of contemporary bluegrass. The North Carolina-based group has been together for more than 15 years, but were catapulted to national prominence in 2012 when their album Nobody Knows You took home the Grammy Award for Best Bluegrass Album. That lifted the Rangers into the rarified air of other Grammy-winning bluegrass artists such as Bill Monroe, Alison Krauss and Ricky Skaggs.
Tickets for the 7:30 p.m. show will go on sale Thursday, Sept. 14 at noon and start at $17. Tickets can be purchased online at www.fmupac.org, by phone at 843.661.4444, or in person at the PAC box office in downtown Florence..
The Steep Canyon Rangers were formed in 2000 by a group of friends who were students at the University of North Carolina. They cut their teeth performing at bluegrass festivals across the country and in 2006, they were recognized by the International Bluegrass Music Association (IBMA) as the year's "Best Emerging Artists."
In 2009, the Rangers began collaborating with actor and comedian Steve Martin, who is also an accomplished banjoist. They served as Martin's band during a world tour. Martin and the Rangers released an album in 2011, Rare Bird Alert, which soared to the No. 1 spot on the U.S. Bluegrass Charts and No. 43 in the U.S. overall. It was nominated for a Grammy.
The Rangers have won three IBMA awards and been nominated seven times.
The Rangers have played sets at some of the world's most famous venues and events, including Carnegie Hall, Austin City Limits, the Bonnaroo Music Festival, and on the steps of the U.S. Capitol Building.
Rangers' guitarist and lead vocalist Steve Platt says though the band has worked together for nearly two decades, the magic of performing in front of rollicking audience brings the group together the way few other things can.
"We're just getting started," Platt says. "It's almost daunting, to think about how much more there is that we want to accomplish as the Steep Canyon Rangers. Each time I get off stage, I ask myself, 'Was that fun? Did that feed your soul?' That's how we go about it, and more times than not, the answer is a resounding 'Yes.' We're totally committed."