January 28, 2022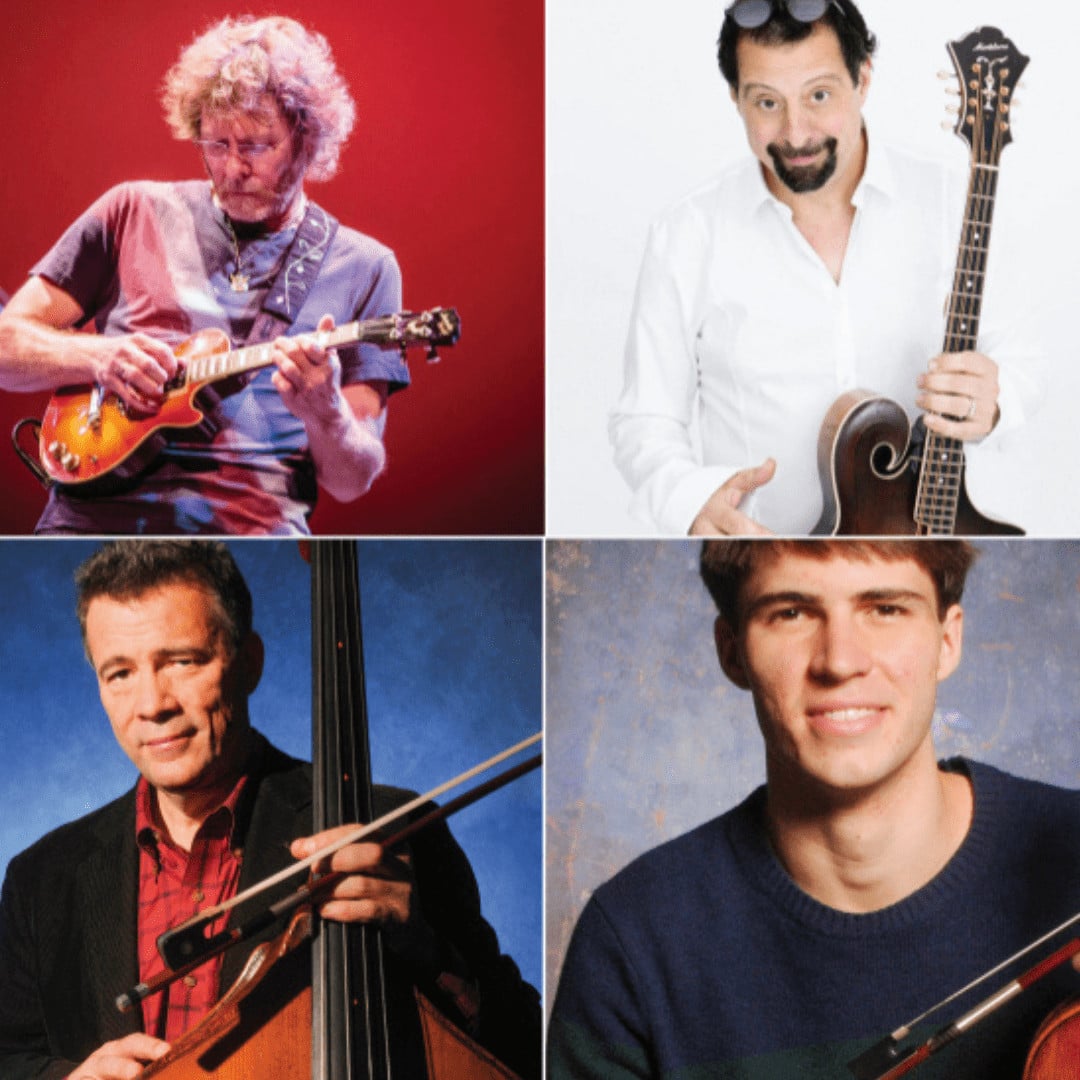 Grammy winner Edgar Meyer shares insight on upcoming FMU Performing Arts Center show
A quartet of accomplished musicians will bring their unique style of bluegrass music to the Francis Marion University Performing Arts Center this Sunday.
The January 30 performance of Sam Bush and Edgar Meyer will showcase masters of the progressive bluegrass style of music. Joined by Mike Marshall and George Meyer (Edgar's son), the quartet will feature collaborations often found in bluegrass festivals, but with a genre-bending twist that includes classical music influences.
The group has 23 Grammy nominations between its four members and eight wins. They will perform tracks from the groundbreaking album "Short Trip Home," as well as new "genre-bending" music written especially for this tour.
Edgar Meyer has five of the group's Grammy award wins to his name in instrumental, classical and folk genres. He most recently won Best Contemporary Instrumental Album – Bass & Violin in 2014 and was hailed by The New Yorker as, "the most remarkable virtuoso in the relatively un-chronicled history of his instrument."
Meyer has collaborated with many accomplished musicians – including Yo-Yo Ma and Joshua Bell – but in an interview ahead of his performance in Florence said the key to a good musical collaboration is to play to the strengths of your fellow performers.
"It is comparable to how I try to exist with different sets of friends," Meyer said. "There are things one could say within one group that might not make as much sense in another group, but the point is not to adapt a different persona for each situation. The starting place is to always be yourself, acknowledge the context, and try to say something that works in the situation that you are in."
On Sunday, Meyer will take the stage with his son George, who plays violin, as well as two longtime friends and collaborators Bush (three Grammy's to his name) and Marshall. Meyer said the chemistry between artists influences a group's sound and the closeness of this group can be heard and felt.
"George is family, and so are Sam and Mike," Meyer said. "There is a warmth that inevitably flows into the music. I love the process and I love my friends in music."
The instrumental versatility of the group also plays a role in their eclectic musical style. Bush and Marshall's ability to play multiple instruments creates artistic flexibility and adds a certain flair. 
"To point out one unique aspect of this ensemble, Mike and Sam both play many instruments, but mandolin is primary for both," Meyer said. "They are both great guitar players, and they play in a way that is different from folks who are guitarists first. There is a right hand quickness and almost a 'splash' that is different from most bluegrass guitarists who tend to stay in their lane. Additionally, since they are both mandolinists, this is the only band they have been in together and they are a unique, propulsive force together."
Meyer encourages anyone with an appreciation for exceptional music of any genre to attend the performance, pointing out, "This stuff sounds good."
To purchase tickets to Bush, Marshall, Meyer & Meyer, please visit https://fmupac.org/event/sam-bush-edgar-meyer-mike-marshall-and-george-meyer/.