May 4, 2018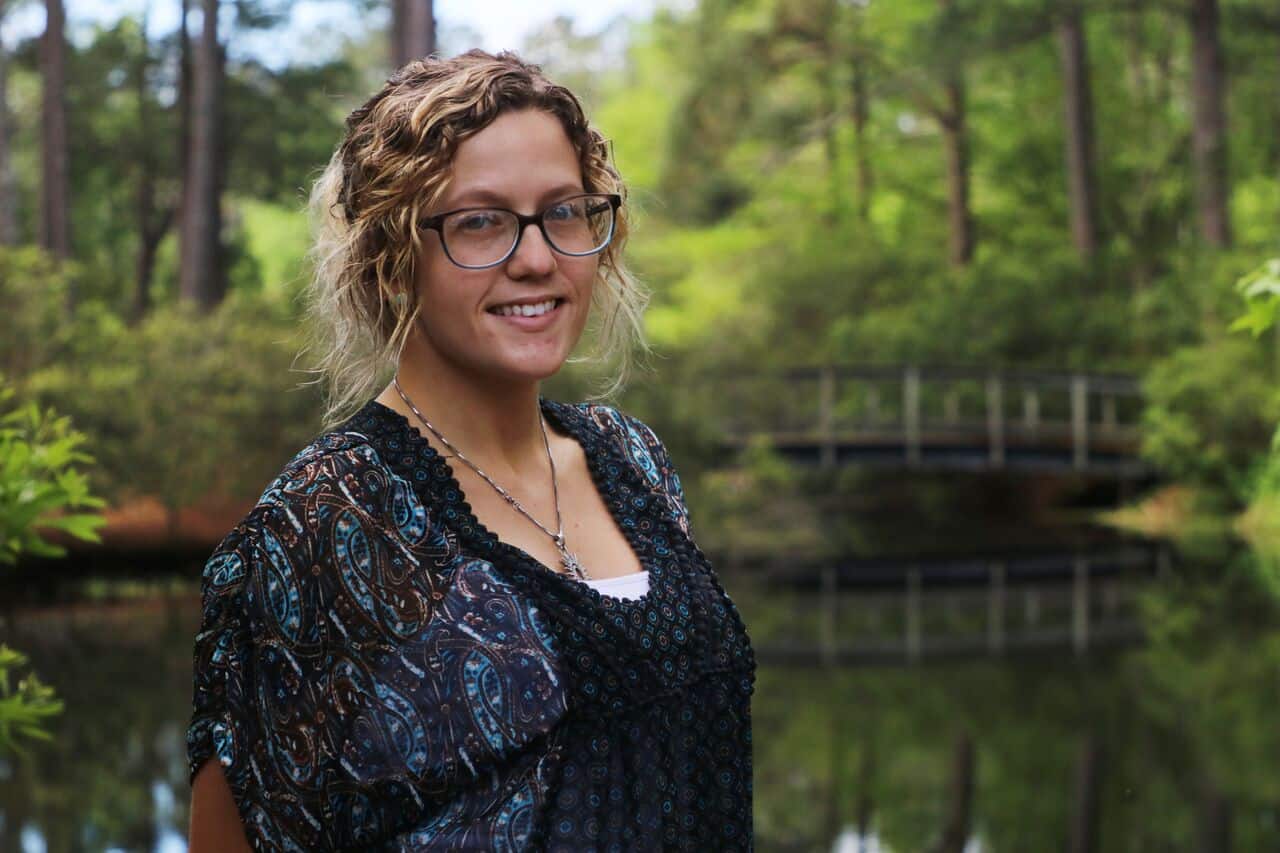 Inman finds calling in FMU's Criminal Justice Program
A small town girl with a multiple college degrees, a future as military officer, a desire to travel internationally, and dreams of imparting change on the justice system from a national platform.
And this only partly describes, Chasity Inman, one of the stalwarts of Francis Marion University's Class of 2018.
An Effingham, S.C. native, Inman graduated with a double major in Political Science and Sociology — with a focus on Criminal Justice – and has a fairly detailed plan for her career.
Inman says she plans to join the United States Navy.  After a couple tours there — and a good dose of the travel typically associated with a global force — she thinks she might move to other government work.
"The Navy has always stood out me," says Inman. "I've always wanted to travel the world, and see what's out there and experience other cultures. The Navy will be an exciting way to do that."
"I'd like to spend eight years in the Navy before I move on to the Federal Government," she says. "I'm not sure which agency I'll end up in, but I like the sound of the DEA (Drug Enforcement Agency) or Homeland Security. I know I want to be a part of something much bigger where I can make a major difference."
Inman has long enjoyed travel. She says her undergraduate career at FMU only strengthened that. She took advantage of FMU's International Program and studied abroad ( in England), and recommends the experience for all students.
"That gave me perspective," says Inman. "It helped me choose what I wanted to do. I think everyone should study abroad, no matter what your major is."
Inman says faculty at FMU helped fuel her ambitions.  Her professors — FMU's Criminal Justice program is taught by both the Sociology and Political Science Departments — were always supportive.
"Having support from professors at Francis Marion really boosted my confidence," Inman says. "I've always wanted to do more and be more, and my professors really helped with that."
Inman was heavily involved in both Sociology and Political Science at FMU. She was a member of the school's Model U.N.. During a trip to the United Nation's Headquarters in New York City earlier this year, she was able to meet with U.S. Ambassador Nikki Haley. This spring and summer she is interning with the 2018 re-election campaign for South Carolina Gov. Henry McMaster.
So could Inman bypass the Navy for a career in politics?
She chuckled.
"No," she says, "but I like to have contacts in high places."