June 13, 2018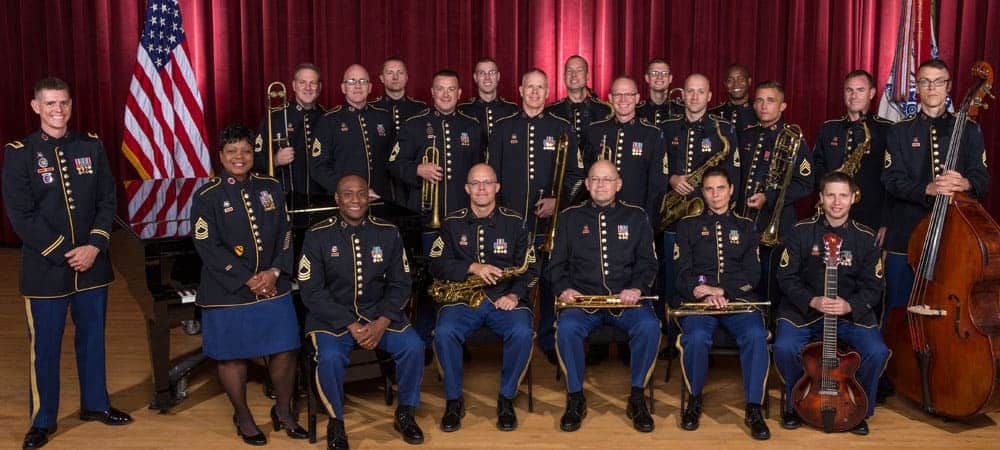 Jazz Ambassadors to bring free concert to the PAC's BB&T Amphitheatre
The United States Army's premier big band, the Jazz Ambassadors, will bring their wall of sounds to the stage of the BB&T Amphitheater on Thursday, June 28.
The concert will begin at 7:30 p.m. and is free and open to the public.
The 19-member ensemble formed in 1969 and has been lauded around the globe as one of the great diplomats of the jazz genre.
Serving as the premier touring musical representative of the United States Army, the Ambassadors have taken their show on the road with a troubadour's spirit, traveling thousands of miles year to distill their unique brand of swing, bebop, Latin, contemporary jazz, standards, popular tunes, Dixieland, vocals, and patriotic selections.
The Ambassadors have appeared in all 50 states, Canada, Mexico, Japan, India, and throughout Europe.
Notable performances include concerts at international jazz festivals in Montreux, Switzerland; Newport, Rhode Island; Toronto, Canada; Brussels, Belgium; and the North Sea Jazz Festival in the Netherlands. In 1995, the Jazz Ambassadors performed in England, Wales, Belgium, Luxembourg, and the Czech Republic in commemoration of the fiftieth anniversary of the end of World War II.
The band has also been featured in unique joint concerts with major orchestras, including the Detroit and Baltimore symphonies.
The June 28 PAC concert will include 75 minutes live entertainment. In the event of rain, the concert will move inside the FMU Performing Arts Center. For more information on the event, visit fmupac.org.