November 18, 2022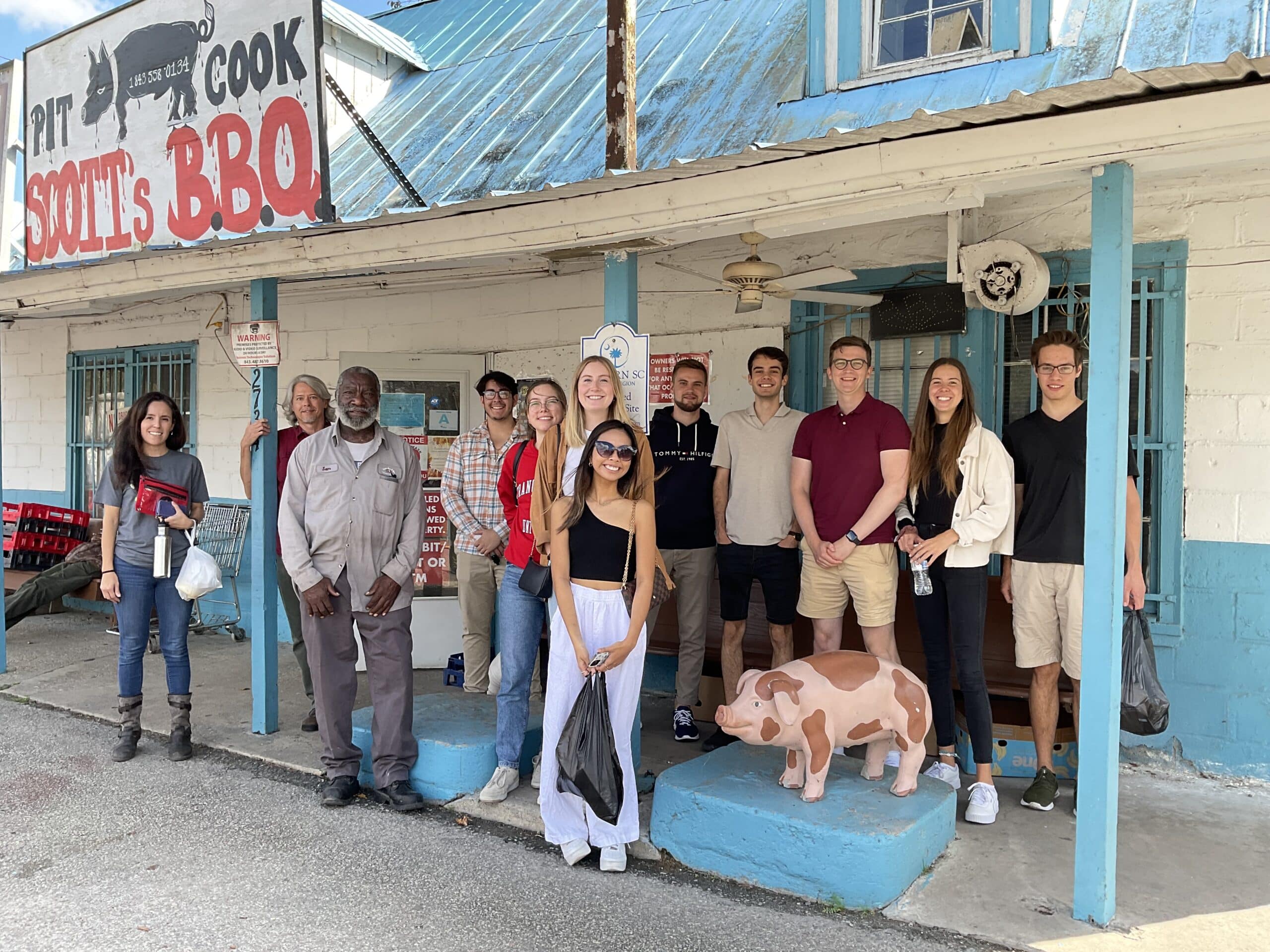 McNair Scholars Serve as International Student Liaisons
The McNair Institute for Research and Service and International Programs collaborate on bringing the world to FMU and FMU to the world! All of our McNair Scholars will have the opportunity to travel abroad as a part of their academic scholarship. Scholars can also become International Student Liaisons and serve as a point of contact and academic and social resource for visiting exchange students on FMU's campus.
Our International Liaisons for fall 2022, Sofia Montes, Nursing, and Luis Sanchez Chavez, Mechanical Engineering, discuss what being a liaison has meant to them:
"Being an International Liaison is such a rewarding job. I moved to the US 6 years ago, and it brings me joy to be able to show the southern culture that I have learned to love to our international students. My favorite moments are when I bring them to Target or Chick-Fil-A, because it never fails to light up their faces! Our exchange students are some of the best people I have ever met, and I cherish the life-long friendships I have made through this program. I am thankful for the International, Honors, and McNair programs for giving me this great opportunity." –Sofia Montes
"The best part about being an International Liaison is the cultural exchange between international students and us. Part of human nature is to be constantly learning and it has been great to learn about the different cultures. It is an eye opening experience and from it feel like I've been able to become more worldly. Also, it's pretty cool to know that you have potentially made lifelong friendships!" –Luis Sanchez Chavez
The International Student Liaison program is just one of the many ways that McNair Scholars serve the FMU community and beyond!