November 14, 2018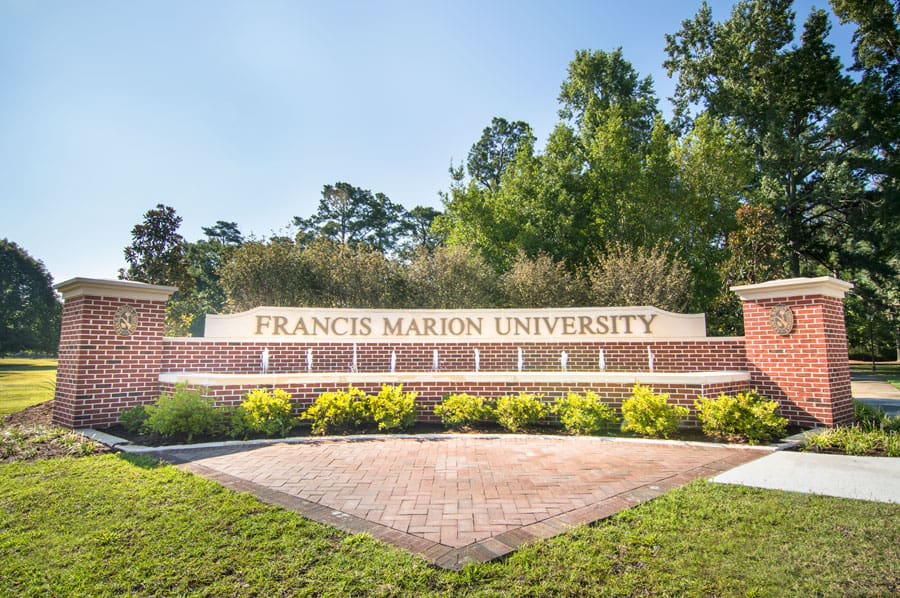 New database shows FMU has lowest net cost in S.C.
A new database developed by The State newspaper of Columbia and released this week, shows Francis Marion University has the lowest net cost of attendance of any four-year college or university in South Carolina — public or private.
FMU's most recently reported real net cost — tuition plus other standard college costs, less scholarship aid —was $11,788. That was more than $2,500 less than the next closest university and was half the price of a number of institutions.
The State based its numbers on information gleaned from the Integrated Postsecondary Education Data System (IPEDS), which includes financial figures obtained from real families moving through college, as opposed to published tuition figures.
Dr. Fred Carter, FMU's president, says the new data confirms what University leaders have long known.
"For the past two decades we've been very attentive to tuition costs at our university," says Carter. "At the same time we have continued to add substantive new programs that are in high demand by both students and prospective employers.  Consequently, our programs have never been more relevant and accessible, and our degrees have never been more valuable. This new database simply validates all that."
The State unveiled the database in a story that detailed the often dramatic differences between tuition and net cost, particularly at private colleges and universities.
FMU's tuition is among the lowest in the state. It has the lowest net cost because it has fewer add-on fees that most university and because its students have historically been able to access more aid.
View the database at: https://www.thestate.com/news/local/education/article221354715.html