May 17, 2021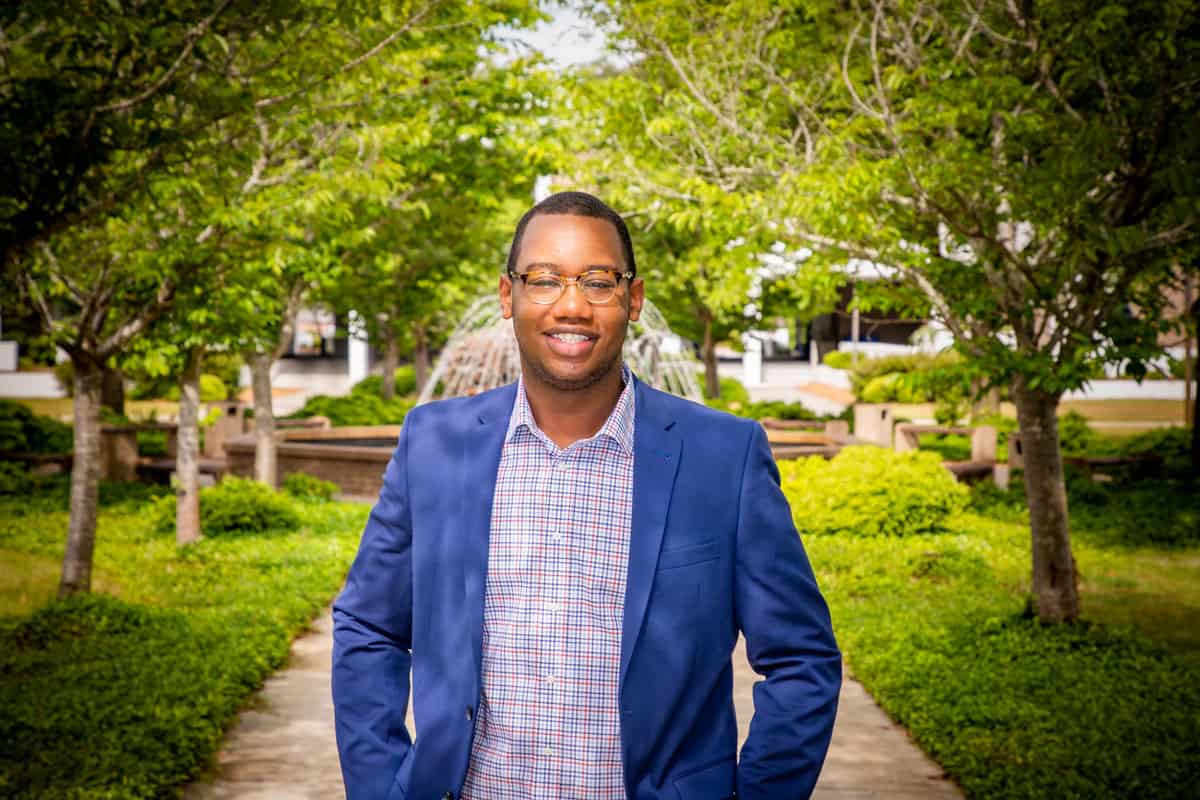 New FMU student body president aspires for more involvement
Francis Marion University students will have a lot of opportunities to get involved with the FMU Student Government Association next year. 
That's new from the desk of incoming SGA President Alfonso Leggette, a rising junior and Political Science major from Lugoff, S.C. 
His administration will focus on getting  students more involved both on the campus of FMU, and off it. 
"I'm excited to be involved," Leggette says. "I'm not just for us to be involved in the Francis Marion University community, but within the Florence community, too. I think there are a lot of things we can do collectively to make a difference." 
Leggette will work closely with his fellow executive officers, and with FMU President Dr. Fred Carter, on a number of new initiatives this year. Carter is a supporter of strong student leadership, and meets regularly with the SGA. 
The SGA's 2021 executive officers include Leggette, Vice President Paula Patron-Garcia of Myrtle Beach, S.C.; Treasurer Ariana Prete of Murrells Inlet, S.C.; and Secretary Cierra Graham of Lake City, S.C. The team hopes to give FMU's student body a sense of provision. 
"I think we have a lot to look forward to this semester," he says. "We have a great student body at Francis Marion, and I just want the SGA to be there to provide them with the support they need."