October 17, 2017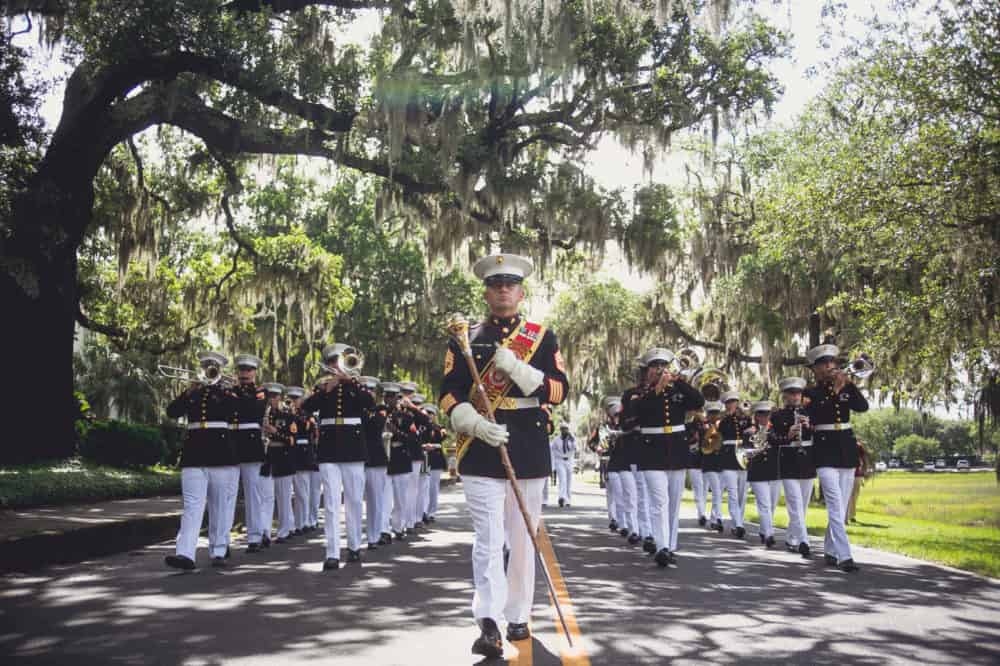 Parris Island Marine Band to perform at FMU PAC
The Parris Island Marine Band, one of America's oldest and most well known military concert bands, will bring its legendary performance to the Francis Marion University Performing Arts Center on Friday, Oct. 27.
Presented by the Morning News, the Parris Island Marine Band Concert will begin at 7 p.m. at the PAC's main stage and will be free and open to the public, with no tickets required for admittance.
Established in 1915, musicians in the band originally doubled as marksmanship and close combat instructors and provided support for various units around the Marine Corps Recruiting Depot on Parris Island. Today, the Marines of the Parris Island Marine Band also make up the concert band, marching and ceremonial band, brass band, brass quintet and jazz combo.
The band's primary mission is to provide musical support at recruit graduations on the island and at other military ceremonies, in addition to playing concerts across the country.
In 2009 and 2013, the band received the Col. George S. Howard Citation for Musical Excellence for Military Concert Bands, which recognizes military concert bands that have demonstrated significant high standards of musical excellence.