December 2, 2019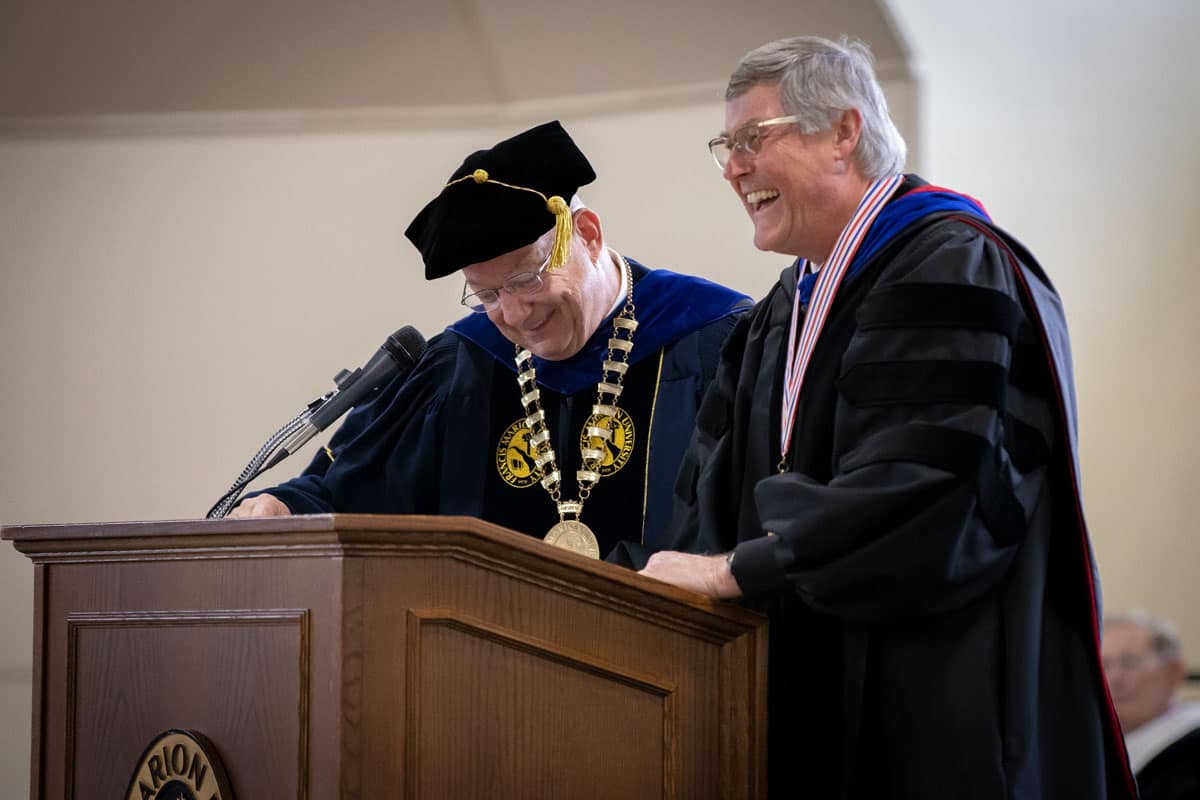 Sellers, Chapman, Yonce to receive honorary degrees at FMU commencement
Francis Marion University will award honorary degrees to civil rights activist, a lifelong educator, and a long-time supporter of FMU athletics during its fall commencement ceremonies on Saturday, Dec. 14 in the Smith University Center gymnasium on the FMU campus.
Approximately 300 graduate and undergraduate degrees will be conferred at the event, which begins at 10 a.m.
Honorary degrees will be awarded to Dr. Cleveland Sellers, Jr., a civil rights activist and former president of Voorhees College; retired educator Marilyn K. Chapman; and well-known auctioneer Bill Yonce, a fixture at FMU athletic events for years.
Sellers will serve as the commencement speaker. 
Sellers was a leader of the Civil Rights Movement in South Carolina. He organized the Student Non-violent Coordinating Committee as a student at Howard University in the early 1960s, and was integral in organizing sit-ins in his hometown of Denmark, S.C. Sellers was also a central figure in the infamous Orangeburg Massacre at South Carolina State University in 1968.
Sellers was named the president of Voorhees College in 2008.
Chapman has spent her life in service as an educator. For most of her career she focused on teaching English and journalism. Her teaching exploits led her across the country as a high school and college professor in Missouri, Connecticut, New York, Georgia, and South Carolina. She is the wife of long-time FMU Provost Dr. Richard Chapman.  
Yonce is a skilled and decorated auctioneer, and has been indispensable to FMU, serving as master of ceremonies of FMU's Swamp Fox Club Athletic Auction for a number of years. Yonce cut his teeth in the U.S. Air Force as a traveling entertainer within the branch. He has become well-known for his volunteer work with organizations such as Dave Thomas Foundation for Adoption, and was inducted into the S.C. Auctioneers Hall of Fame in 1988 and the National Auctioneers Hall of Fame in 2010.