January 10, 2017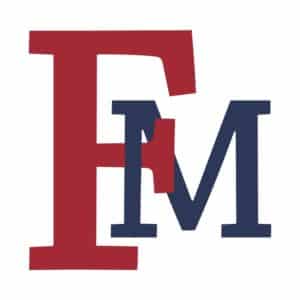 Speech pathology program receives final state clearance
Francis Marion University's growing School of Health Sciences is adding yet another new speciality.
FMU will launch a graduate-level Speech Pathology degree program in the Fall of 2018.
The university received final regulatory approval from South Carolina's Commission on Higher Education last week. The Program is in the pending phase of Candidacy and Accreditation from the Council on Academic Accreditation in Audiology and Speech-Language Pathology (CAA) of the American Speech-Language-Hearing Association (ASHA).
Dr. Freda Wilson has been named director of the new program.
Wilson, a Greenville, N.C. native, brings more than 40 years of experience to the position, with educational and practical proficiency highlighting her career within the field of speech pathology. Most recently, Wilson was the head of the Department of Communication Disorders and Co-Investigator of the Autistic Children's Research Project at the King Faisel Specialist Hospital & Research Center in Riyadh, Saudi Arabia.
A graduate of South Carolina State with a bachelor's degree in Speech-Language Pathology, and a master's degree in Speech and Hearing Sciences, Wilson also holds a Ph.D. in Speech and Hearing Sciences from the University of Illinois. Speech Pathology will be the fifth masters-level program in FMU's School of Health Science.
It will be just the third speech pathology program in the state of South Carolina. United States Bureau of Labor Statistics (BLS) statistics shows demand for speech pathologists is already high and expected to grow in the years ahead. The Bureau projects a 21 percent increase in the number of open positions from 2014 to 2024. Besides being one of the fastest-growing health sciences fields, it's also one of the best paying, with annual mean wages starting at $67,850 in South Carolina according to the BLS.
The program will feature a partnership with McLeod Health, Carolinas Hospital System, and the Pee Dee Area Health Education Center, which will assist in the placement of students into clinical positions.
Dr. Christopher Kennedy, Francis Marion University's associate provost for academic affairs, says the program will be a valuable resource to the region and the state.
"We haven't had to sell this program to anyone," Kennedy says. "We have students calling — at least a few each week — that are looking to get into the program. We have all the major players coming on board. Everyone is on board."
The initial class will be limited of 20 students, with future classes project to grow to 30 or more as the program matures. Students will be required to complete 60 credit hours. That's roughly two years of class work, depending upon the academic experience a student brings with them to the program.
Prospective students should have a degree in a field closely associated with pre-med.