January 10, 2017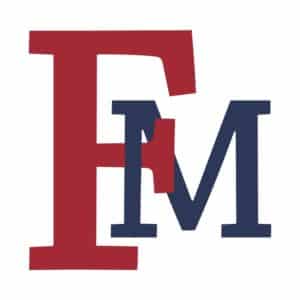 FMU trustees approve doctorate of nursing practice degree
Francis Marion University's Board of Trustees voted unanimously to approve a new Doctorate of Nursing Practice (DNP) degree at its quarterly meeting on Thursday, Nov. 17.
The degree, which would be FMU's doctoral level degree, will allow graduates to attain the highest standing within the field of nursing practice. It also continues the enhancement the university's fast-growing health sciences offerings. The new program must still pass regulatory review.
FMU President Dr. Fred Carter says the board's decision is a big step for the nursing program and the development of the university.
"This is a substantial move forward for this university," says Carter, "but it's also very sensible. Adding the Doctorate of Nursing Practice to our curriculum represents the next logical step for one of the best nursing programs in this state. This degree will be of enormous benefit to our students, our medical practitioners and their patients throughout the entire region. It's the quality of education that people in the Pee Dee have come to expect from FMU, and we're delighted to provide it. "
Dr. Ruth Wittmann-Price, Dean of the School of Health Science, says the new degree meets a real need in a critical, rapidly changing field of medical practice.
"Recently, it's become the recommendation that family nurse practitioners should be educated at a doctoral level," Wittmann-Price says. "This is where we need to go with our nursing program."
Francis Marion has operated its own undergraduate nursing program for more than a decade. It added the masters level degree for Nurse Educators and Family Nurse Practitioner in 2012, and graduated its first FNP class in 2014.
The FNP is now one of the university's most-sought graduate degrees. The trustees also approved a change to the university's mission statement to reflect the offering of professional degrees at the doctorate level.
In addition to the new degree program, the trustees also approved the addition of a facilities maintenance fee and approved the renovation and renaming of a university arts facility.
The Kassab Recital Hall – located in the Hyman Fine Arts Center — will become the Adele Kassab Recital Hall and Art Gallery. The combined space will undergo an extensive renovation next year.
Since the university's founding, Kassab, and her late husband John, have been involved with Francis Marion through a variety of charitable endeavors. Among them is the Adele Kassab Music Scholarship, offered annually to students studying music.
For further information, please contact Francis Marion University's director of media relations, Matt McColl at 843-661-1227.