May 10, 2023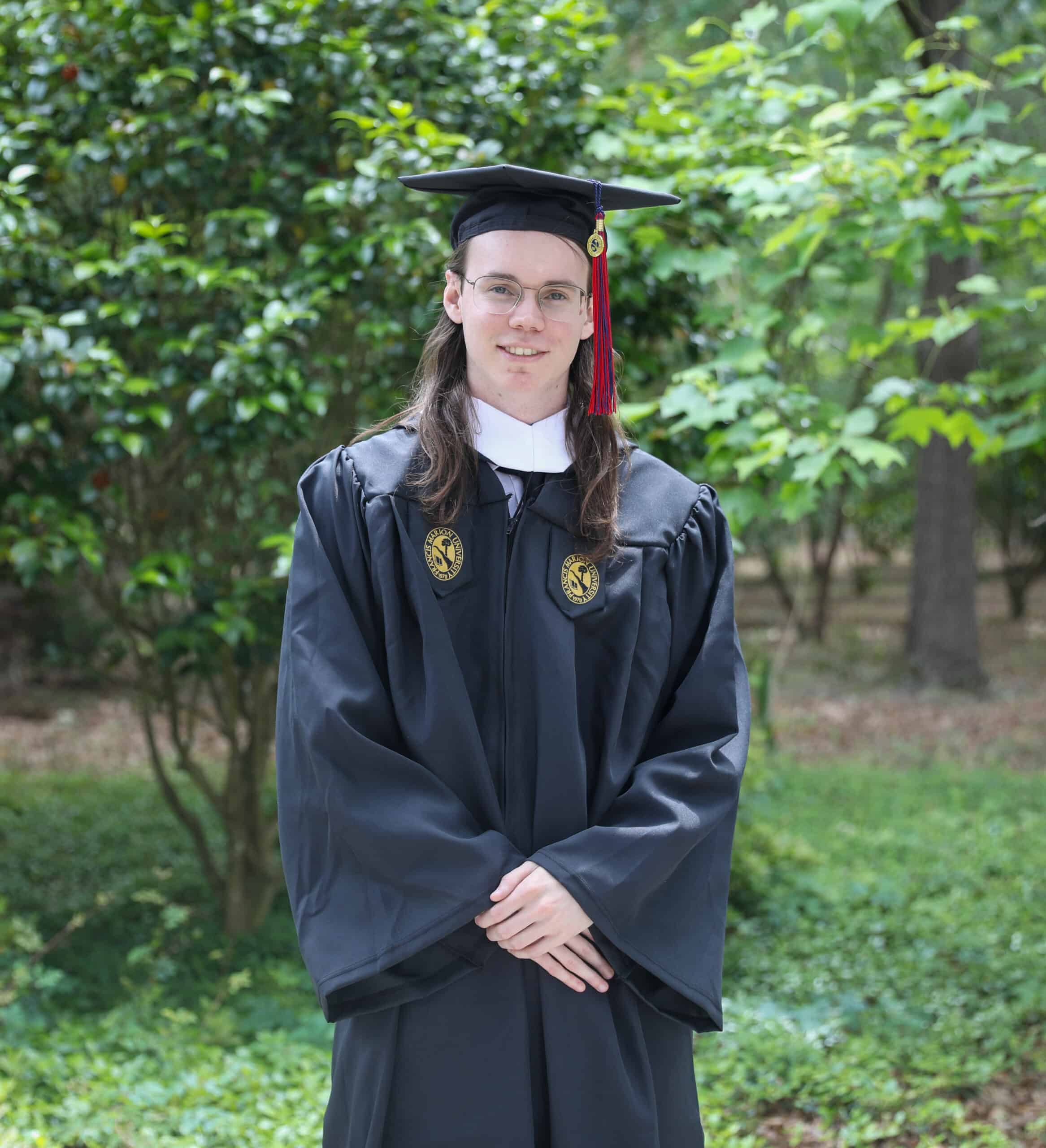 FMU opens the world to Dillon native Curtis McLaurin
Dillon native Curtis McLaurin ('23) entered Francis Marion University in the fall of 2019 as a history major and leaves with a passion for international work.
McLaurin, a 2019 graduate of Dillon High School, chose to study history at FMU because it was always his strongest subject and fascinated him. He particularly enjoyed European history, fitting as he spent the fall 2022 semester studying abroad at Carlow College in Ireland.
Before coming to Francis Marion, McLaurin had not traveled internationally. Two of his professors, Dr. Mark Blackwell, professor of Philosophy & Religious Studies and Director of International Programs, and Dr. Jen Titanski-Hooper, assistant professor of Geography and Director of the McNair Institute for Research and Service, urged McLaurin to study abroad and guided him through the process.
At first, McLaurin did not have a preference on where he studied, he just knew he wanted to study abroad and be immersed in a new culture. He ultimately chose Carlow College in Ireland because he felt like it would be a good fit for him due to its similar size to FMU.
While at Carlow, McLaurin had the opportunity to work with Ukrainian refugees, an experience he says has changed him forever. McLaurin, along with other students, worked for a program coordinated by Carlow College faculty teaching English to refugees. Each week, for ten weeks, he worked as a teacher helping around 60 refugees learn English through visual and audible learning techniques.
"I was able to experience a great merge of cultures in Carlow," said McLaurin. "As an American student, I had the privilege of teaching the English language to Ukrainian refugees under the guidance of Irish professors. It was just an incredible experience."
Throughout the fall, McLaurin was able to forge strong connections with many students who he still keeps up with today. He also participated in many extracurricular activities available to him in Carlow and traveled throughout the country visiting museums, historic sites, and landmarks. Another awesome experience he had before returning to the United States was spending a week in London with his mother, also a Francis Marion graduate.
"My time in Ireland opened my eyes to so many things," McLaurin said. "I have so many memories and experienced a great deal of personal growth during my semester abroad that I will carry with me forever."
At FMU, McLaurin participated in the Phi Alpha Theta National History Honor Society and Baptist Collegiate Ministry.
In the future, McLaurin plans to work internationally and continue his education. He would like to work for the Peace Corps or UNESCO teaching and doing humanitarian work.