February 5, 2021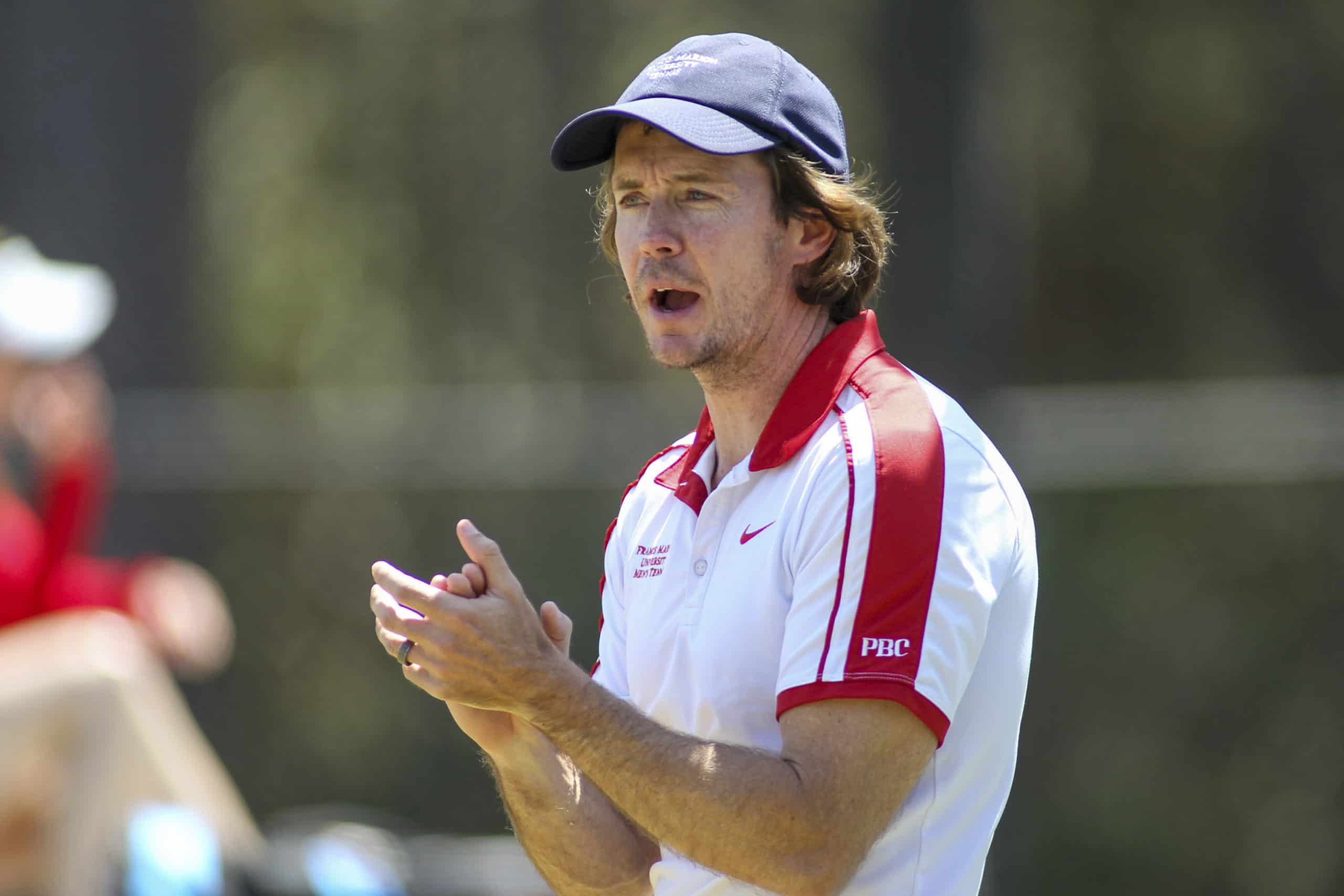 Thomson becomes FMU's longest tenured head coach
When Francis Marion University's tennis teams took the court on Saturday, head coach Garth Thomson ('91, '97) became the longest-tenured coach in FMU history
Thomson's record-breaking 29 years at the helm surpassed former FMU baseball coach Gerald Griffin who spent 28 seasons in the Francis Marion dugout.
Thomson was named head coach (for both the men's and women's programs) on Oct. 26, 1992, replacing Rowan Davis, and over his nearly three-decade tenure as FMU's tennis czar, the Patriots have been incredibly successful.
Thomson has led the men's team to 18 NCAA Division II national tournament appearances (including trips to the Sweet 16 in 1998, 1999, 2001, and 2008) and a 359-214 record (.627 winning percentage). Thomson has a 376-222 mark (.629 winning percentage) with his women's teams, including 15 trips to the NCAA tournament.  The program made back-to-back appearances in the national finals in 2008 and 2009, and has appeared in the final national poll 11 of the past 15 seasons.
In 1998, Thomson was inducted into the FMU Athletic Hall of Fame.
A native of Harare, Zimbabwe, Thomson earned the B.B.A. degree in finance from Francis Marion in 1991. He later received the M.B.A. degree from FMU in 1997. While an undergraduate, he lettered four years in tennis (1987-90) and earned his team's most valuable player award each year.
He holds the school record for career singles victories (63-16 record) and is fifth on the career doubles wins list (56-21 mark). During both his junior and senior seasons, he captured the NAIA District Six number-one singles title, won three matches and advanced to the round of 32 at the NAIA national tournament in Kansas City, Mo., and was named an NAIA second-team All-American. He was the first Patriot tennis player to earn All-American honors.