February 25, 2019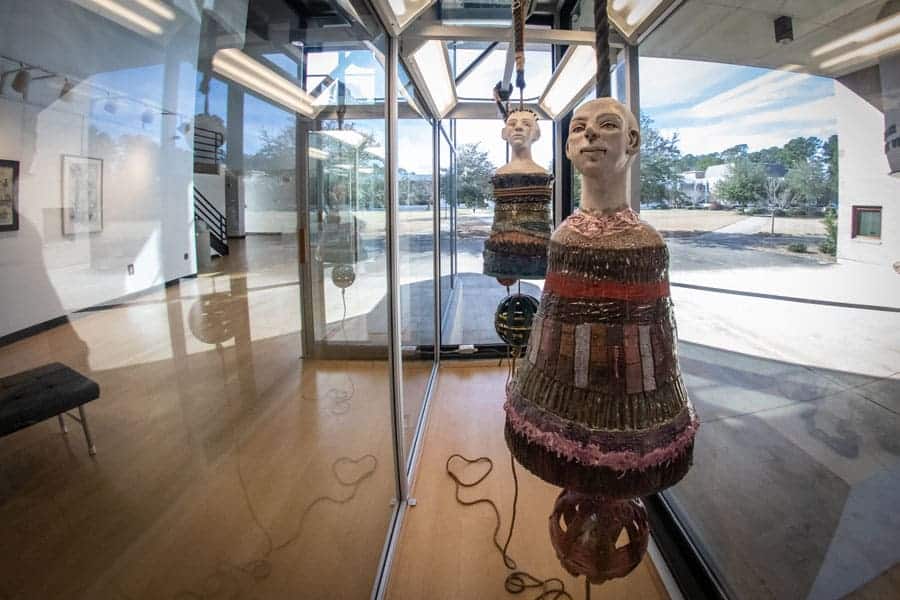 Unique ceramics, prints in latest FMU gallery exhibit
The works of two unique artists are on display in Francis Marion University's Kassab Gallery in the Hyman Fine Arts on campus.
Beneath the Surface," a display of specialty ceramics by Russian-born artist Olga Yukhno, is an interesting fusion of old and new techniques using batiques, stained glass and enameling. Yukno, who studied under the renowned enamellist Nikolai Vdovkin, focuses her work on human psychology. Yukhno says her pieces in this exhibit address some humanity most difficult moments, including "facing our fears, denial, peer pressure, and societal and personal expectations."
In addition the Yukhno's works, the gallery's spring exhibit includes drawing and prints by Susan Fecho, a professor at Barton College in North Carolina.
Fecho, who has shown her works in hundreds of individual shows and invitational events across the country, incorporates an interesting mix of styles and concepts into her work.
"My creative interests extend beyond the viewed subject, encompassing sculptural elements, allegorical imagery, and whimsical puns," says Fecho. "In my work, there are varied layers of material and multiple facets of meaning."
Both artist's works will be on display Monday-Friday, 8:30 a.m. to 5 p.m. from Feb. 18 through March 28. No appointment is necessary and the gallery is free to the public.
More information on this exhibit, and the gallery itself, at 843-661-1385.