February 26, 2019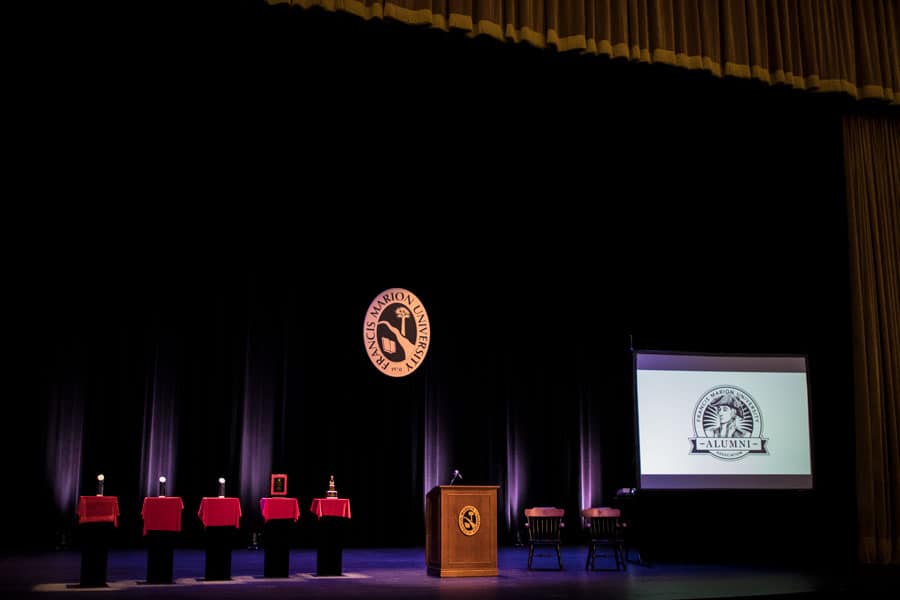 FMU will honor alumni at awards event Thursday
Francis Marion University will honor some its top alumni at the University's annual Alumni Awards event Thursday evening at the FMU Performing Arts Center.
Dr. Randy Dozier ('77), superintendent of the Georgetown County Schools, will be honored as FMU's Outstanding Alumnus of the Year.
Randy Reynolds ('88), Chief, Security, Plans and Operations Office at Army Geospatial Center in Washington, D.C., will receive the Professional Industry Award-Public Service and Law. Dr. Baron Davis ('95), the superintendent of the Richland County School District Two, will received the Professional Industry Award-Education and Arts. And W.R. "Cody" Simpson III ('13, '17) will receive the Benjamin Wall Ingram III Young Alumnus award.  Simpson is an aide to South Carolina Governor Henry McMaster.
The event kicks off with a reception, with hors d'oeuvres, at 5:30 p.m.
Deposits for tickets for the evening are $20, and can be obtained at www.fmarion.edu/alumni. The deposit can be refunded, or turned into a donation, at the discretion of purchaser.