February 24, 2023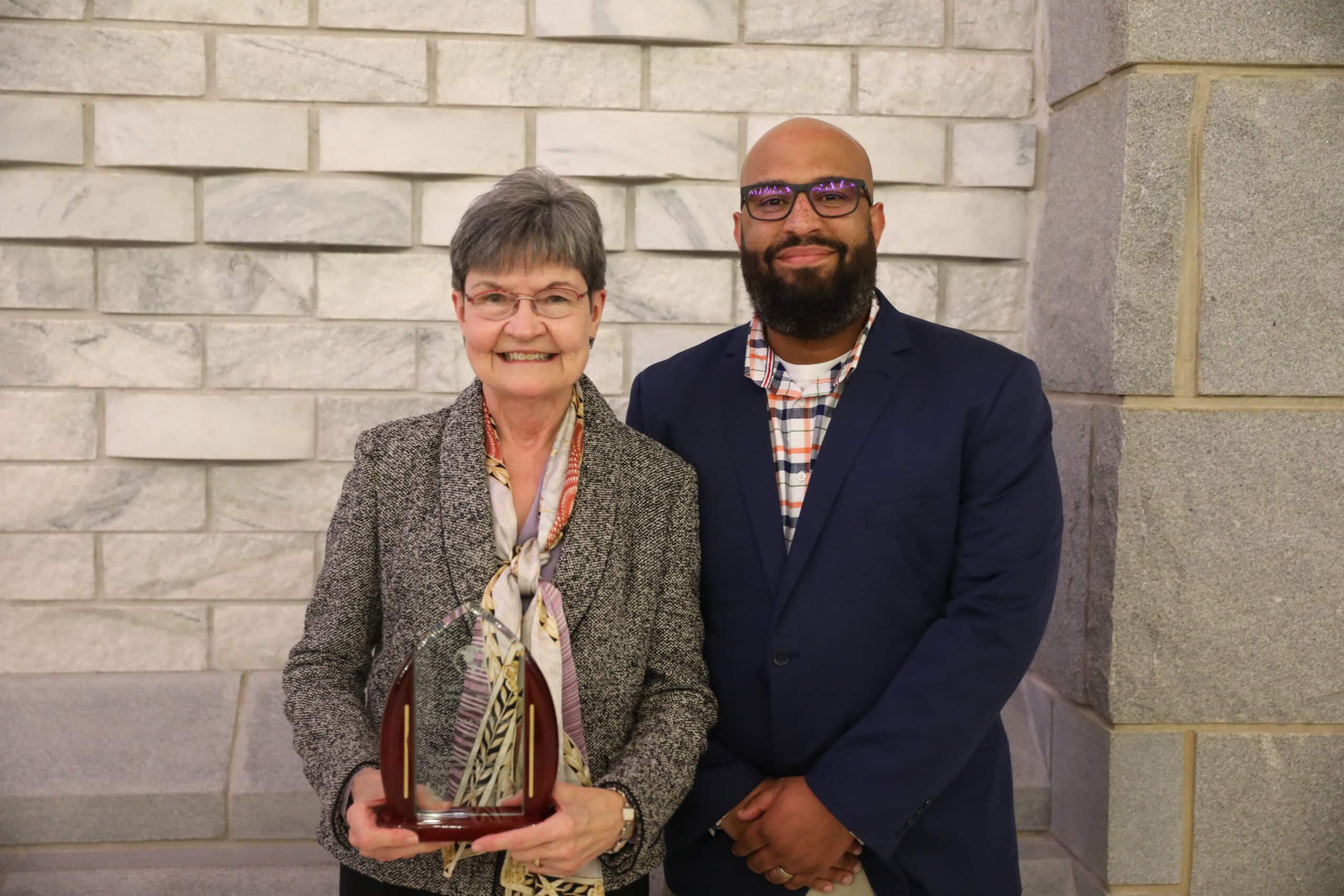 Wages receives FMU's AAFSC Diversity Award
Dr. Charlene Wages, Vice President for Administration and Planning at Francis Marion University, received the FMU African-American Faculty and Staff Coalition's Diversity Award at the organization's 22nd annual scholarship reception held at the FMU Performing Arts Center on Thursday night.
Wages joined the faculty of Francis Marion University in 1986 as an Instructor of Psychology. During her tenure, she has served as chair of the faculty for four terms and has held numerous leadership positions. She has been active in many community organizations and was the first FMU professor to hold the Hugh Leatherman chair for public service. Wages earned her undergraduate degree from the University of Georgia, and her master of arts and doctor of philosophy degrees from Georgia State University.
The AAFSC Diversity Award is given annually by the Coalition to highlight the work of individuals who are dedicated to celebrating diversity and inclusiveness at FMU and beyond.
Attorney Linward C. Edwards, II served as keynote speaker for the evening and received the Coalition's inaugural "Together We Can" award in recognition of his civic involvement. Edwards is a 2004 graduate of Francis Marion University where he received a Bachelor of Business Administration degree before earning his Juris Doctorate in 2010 from the University of the District of Columbia David A. Clarke School of Law in Washington, D.C. He is the principal and founder of The Law Offices of Linward C. Edwards II, LLC in Florence.
FMU President Fred Carter announced the creation of the Yvette Pierce Graduate Fellowship which will provide one undergraduate Coalition scholarship student with a fellowship to continue their education in a graduate program at FMU. The fellowship is named in honor of Yvette Pierce, a longtime reference librarian who recently completed research on the Hewn Timber Cabins and the lives of those who lived in them entitled "A Plantation Economy and African Americans at Mars Bluff: A Brief Historical Perspective."
Carter also announced that Linda Sullen, former and longtime chair of the AAFSC, will receive the University's highest honor, the Honorary Doctor of Humanities degree, at the May commencement. Other recipients of this degree will be Robert E. Lee ('87), chair of the Board of Trustees, and Dr. Peter King, FMU Provost.
The AAFSC was founded at FMU in 1995 to enhance and stimulate cultural awareness, and to promote professional development and welfare among faculty, staff and students.
Dr. Todd Couch, assistant professor of sociology, is the current president of the AAFSC.
Past winners of the AAFSC Diversity Award include Dr. Rebecca Lawson, Dr. Louis Venters, Ms. Angela Crosland, Dr. Rhonda Brogdon, Ms. Yvonne Davis, Mrs. Crystal Graham, Dr. Will Wattles, Dr. Jason Owens, Dr. Ruth Wittmann-Price, Dr. Shayna Wrighten, Dr. Erica James, Dr. Daniel Brauss, and Ms. LaTasha Brand.