October 3, 2018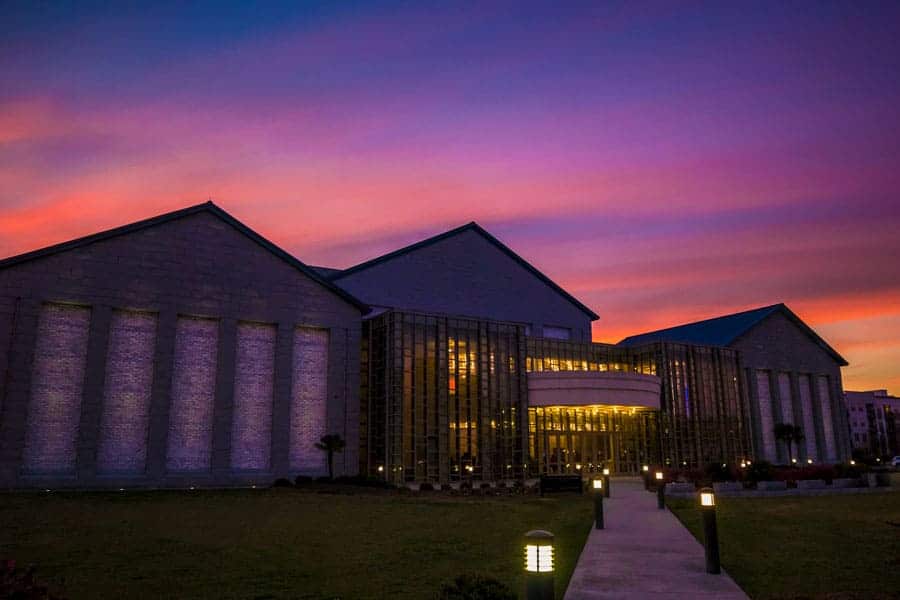 Candidates spar in debate at FMU PAC
Governor Henry McMaster and his challenger, state representative James Smith, sparred during a televised gubernatorial debate at the Francis Marion University Performing Arts Center on Oct. 17.
During the hour-long debate, which was broadcast live on SCETV across South Carolina, McMaster and Smith answered questions from a moderator and a media representative, and engaged in some spirited give and take. Voters will decide who will be the next governor in the Nov. 6 general election.
The performing arts center was selected as the site for the first of two debates this fall hosted by SCETV and the Post & Courier. It extends a long tradition of political debates and forums on the FMU campus. Candidates running for the newly created 7th Congressional District squared off at FMU several years ago, and in 2010, gubernatorial candidates met in FMU's Chapman Auditorium.
A recording of the debate is available at https://www.scetv.org/live/gubernatorial-debates.