February 18, 2019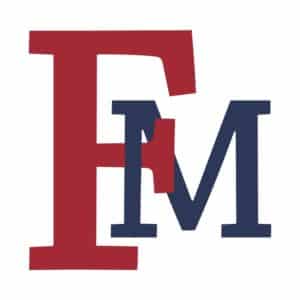 Carlos Washington, Manna House receive 2016 Marion Medallion
The Manna House organization and Carlos Washington were honored Friday afternoon with Marion Medallion awards.
Since 2012, two Marion Medallion recipients are recognized each year for their philanthropy and dedication to the betterment of the Pee Dee community.
The Manna House and Washington received their medallions in a ceremony at the Francis Marion University Performing Arts Center.
Dr. Fred Carter, president of Francis Marion University, addressed the audience in the lobby of the PAC, saying this award is unique in that it is not something you get nominated for. Instead, the recipients are chosen on the basis of their contributions to the Pee Dee region in service of others.
"From the very beginning we agreed that the best test of the winner of this award would be that when we announced them, all the communities across the Pee Dee would say, 'Oh, yeah, that's a perfect choice,' " Carter said. "Today's recipients meet that criteria perfectly."
Washington and Daphnie Tedder, executive director of Manna House, each received a standing ovation when they were called to accept their awards.
Washington began his speech with tears in his eyes.
"The only thing I can say is 'thank you,' " Washington said. "You couldn't write this. I'll be honest about that."
Carlos Washington has served the Florence community for over 50 years, first as a firefighter and now as a coach and mentor for Florence youth. Washington is the president and CEO of the Florence International Basketball Association, an organization that help gets children involved in after-school programs, while instilling the importance of discipline, respect and a good-quality education.
Washington said he is sharing this honor with all those who played a role in helping him make a difference in the lives of children.
"All the people that I ran to and said, 'Please help me with these kids,'" Washington said. "This is our award, because you guys made this possible."
Tedder's smile lit up the room as she accepted her medallion on behalf of the Manna House organization. Since it opened in 1987, the Manna House has provided warm meals to the homeless population in the Florence area. With the help of more than 90 volunteers, around 1,000 people are fed each week. Around 15 volunteers were in attendance during the ceremony on Friday. Tedder recognized them and all of the volunteers for Manna House during her speech. She said she sees each person as a divine gift, sent to help her do the Lord's work.
"These are the people that He sent for me, faithful volunteers and board members that help us out every day," Tedder said, "I appreciate you all and I love you so much."
Tedder has been with Manna House for 17 years and said the drive to help others is what has kept her there for nearly two decades.
"It has to be a passion for me to have been there that long," Tedder said. "I'm grateful for being there. I'm just so happy. I don't know what else to say."
Marion Medallion recipients are chosen by Morning News and Francis Marion University administrators. The award is usually presented on or around Gen. Francis Marion Day, or Feb. 27.
Article courtesy of the Morning News of Florence.