April 15, 2019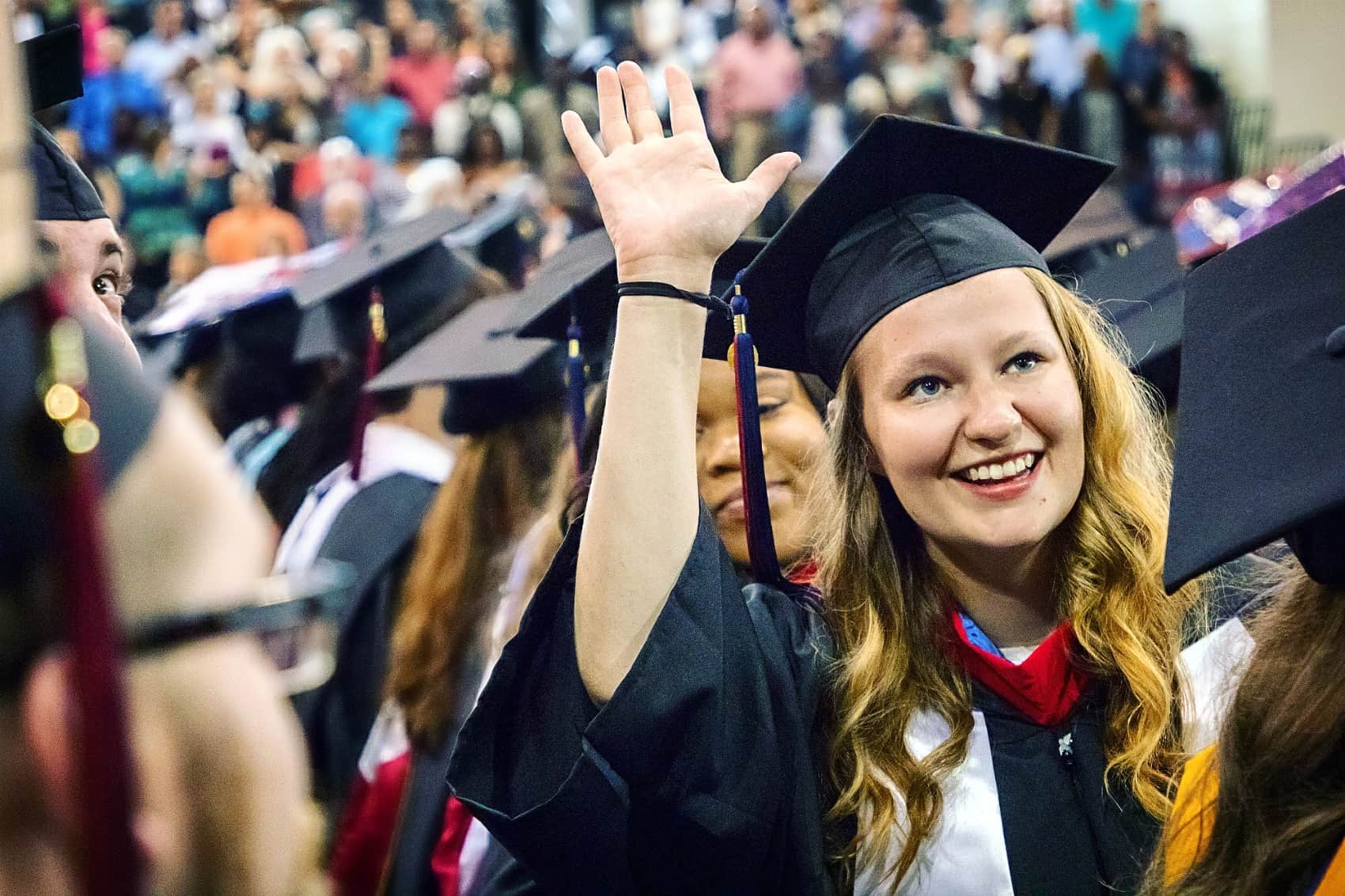 Cobb-Hunter, Whisnant, and Kispert to be honored at FMU spring commencement
Francis Marion University will award honorary degrees to S.C. Representative Gilda Cobb Hunter; retired Francis Marion University professor of English Ted Whisnant; and outgoing FMU Vice President for Business Affairs John J. Kispert during spring commencement ceremonies at 10 a.m. on Saturday, May 4 in the Smith University Center Gymnasium.
Nearly 400 graduate and undergraduate degrees will be conferred at the event.
Hunter, a member of the South Carolina House of Representatives since 1986, will deliver the commencement address. Hunter represents South Carolina House District 66 in Orangeburg County.  She was the House minority leader from 1997-2000, and is a member of the House Ways and Means Committee.
Whisnant is a life-long educator who has  spent much of his career dedicated to teaching in the Pee Dee region. He was an English teacher at Marion High School for 33 years and then an English professor at Francis Marion from 2003-2018. During his time at FMU, Whisnant served as the supervisor of the English Education program.
Colonel John Kispert, USMC Retired, has dedicated his life to public service. Kispert's 30-year career in the United States Marine Corps (1967-96) included a distinguished array of posts: department head within the Command and Staff College of the Marine Corps University; fleet marine officer and chief of staff with the U.S. Seventh Fleet; and director at the Marine Corps Career Level School for Amphibious Warfare at the Marine Corps University. His final post within the Corps was as the chief of staff at the Marine Corps Recruit Depot in Parris Island.
In 1996 Kispert assumed the roles of deputy director and chief of staff for the South Carolina Department of Juvenile Justice. Kispert has served as the vice president for business affairs at FMU since 2001. He is retiring from the University in July.