February 28, 2017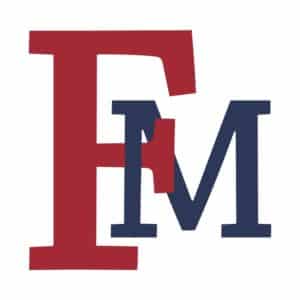 Donors help FMU acquire Old Post Office building
Thanks to gifts from three generous donors, Francis Marion University has acquired the Old Post Office in Florence, it's third major building in downtown area.
University officials say the building will be for instructional use. It is on the corner of West Evans and Irby Streets, directly across from the university's Carter Center for Health Science, which opened last summer. The Old Post Office is a three-story structure with approximately 30,000 square feet.
The oldest parts of the building date to 1906. It attained its current form following a major three-story addition to the rear (northern end) of the building in 1935. It was listed on the National Historic Register in 1977.
The building features a number of distinctive architectural features, both inside and out, including oak paneling and marble staircases. It's been a local landmark for more than a century and served as a center of government, as well as a post office, for more than 70 years.
It served as the seat of the Federal Court and housed congressional and other federal offices. FMU President Dr. Fred Carter says the acquisition makes sense for both the university and the community.
"The Old Post Office building is one of the most distinctive buildings in Florence and the Pee Dee," says Carter. "It will make a great teaching venue for our faculty and a terrific academic environment for our students. And, we believe the university's stewardship will help preserve what is truly a local future."
Florence Mayor Stephen J. Wukela says the city is delighted to be "supporting the university as it expands its presence in the downtown area. FMU has been an excellent partner for the community. It's exciting to see projects like this take shape."
The building was acquired for $3.7 million by the City of Florence, the Francis Marion University Development Foundation and the Drs. Bruce and Lee Foundation. Each entity is sharing equally in the purchase. The city and the Bruce and Lee Foundation also collaborated with FMU on the Carter Center, and on the FMU Performing Arts Center, which also located downtown.