February 25, 2017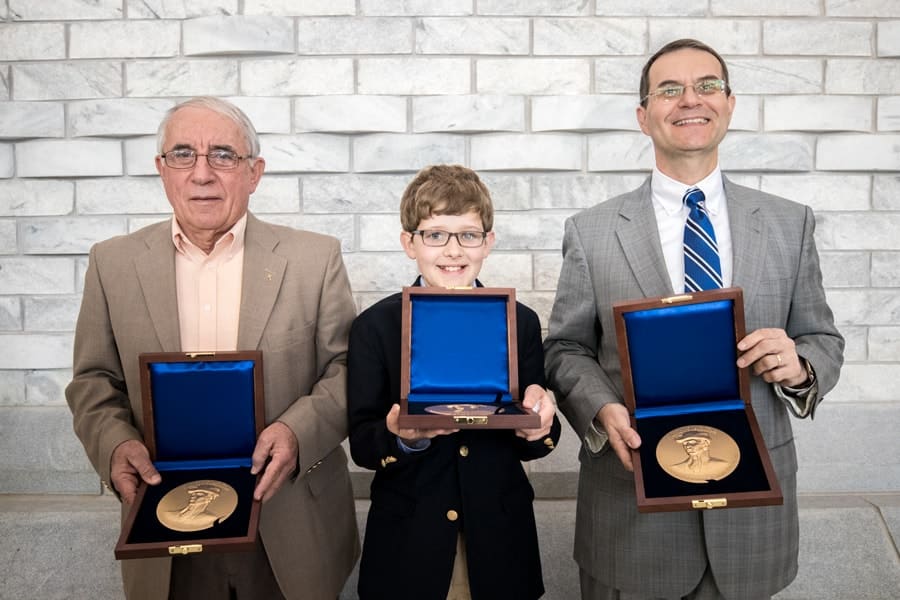 Three Marion Medallions presented
Three cornerstones of the Pee Dee region were recognized for their contributions and service to the people of the area at the 2017 Marion Medallion awards ceremony on Monday, Feb. 27 at the FMU Performing Arts Center.
Medallions were presented to Regi Armstrong of Armstrong Wealth Management, Carl Harmon of Caring and Sharing, and posthumously to entrepreneur and humanitarian, Courtney McGinnis Graham.
Armstrong, a lauded philanthropist, founded Armstrong Wealth Management in 2002. One of the focal points of his business and life has been his faith, which has led to his involvement with various organizations that provide help to those in need, such as Lighthouse Ministries, All 4 Autism, HopeHealth and the Parking Lot Mission.
Harmon has been helping the people of Williamsburg, Georgetown and most of Florence County for the past 20 years through his nonprofit organization Caring and Sharing. Through his work with Caring and Sharing, Harmon has positively affected the lives of countless people throughout the region. In 2016 alone, Caring and Sharing spent $55,000 on food exclusively, with additional funding going to pay for the utilities and medications that were paid for by the organization for people in need.
McGinnis Graham, the first posthumous recipient of a Marion Medallion, left an indelible mark on the Florence community. A tireless advocate for children, the homeless, and the region as a whole, McGinnis Graham's philanthropy goes well beyond any static memorial as her work continues to this day through the Shelter and Nutrition for All Children – SNAC – which provides clothing and food for students of Florence School District One, along with a community shelter named in her honor.
The Marion Medallion is a six-year-old award, sponsored and presented by FMU and the Morning News of Florence. Officials of the two organizations work in partnership in the selection of the recipients. The medallions are awarded on or about Feb. 27—Francis Marion Day — each year.
The medallion is named for General Francis Marion, the revolutionary war leader who led Patriot forces in the Pee Dee Region, who is the namesake of FMU.
Previous recipients: 
Kathy Baxley, executive director of the Darlington Free Medical Clinic and Henry Johnson and Hayward King, chief executives of the Lake City based W. Lee Flowers Company (2012)
Former Florence Police Chief Ralph Porter, executive director and founder of CHOiCES Charter School and Bill and Olive Timberlake of Hartsville (2013)
Florence pastors Henry Badie Jr. of Pentecostal Temple Church of God in Christ and Clyde Odom of King of Kings Church in Florence and Henry Brunson of Latta, founder of Cooks for Christ (2014)
John and Vicki Kirby of Latta and the founders of Camp RAE, Paige Alexander and Deana Huggins Strickland of Florence (2015)
Carlos Washington of Florence and the Manna House of Florence (2016)
About the Medallion: 
The medallion award is an actual medallion. It is a gold plated bronze piece that weighs 2.5 pounds and is 6 inches in diameter. Francis Marion's likeness is on one side. The recipient's name is engraved on the reserve side.