January 17, 2019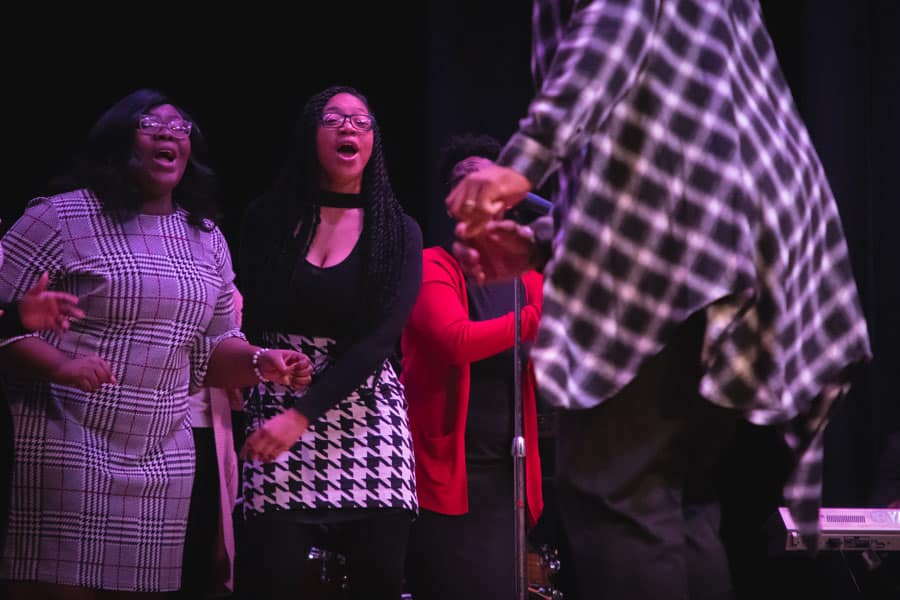 FMU celebrates life of MLK with march, arts performances
Francis Marion University hosted its 21st annual Martin Luther King Jr. Celebration Thursday night, including a march across campus and a celebration program which featured special tributes in music, dance and word to the iconic Civil Rights figure.
The event was co-sponsored by the Greater Florence Chamber of Commerce, McLeod Health, Clean World USA, HopeHealth, AccuStaff, iHeart Media and State Farm.
The evening's event began with a candlelight march across campus from the Wallace House to the McNair Science Building's Chapman Auditorium, site of the celebration event.
South Carolina State Representative Carl Anderson served as the event's keynote speaker.