January 17, 2020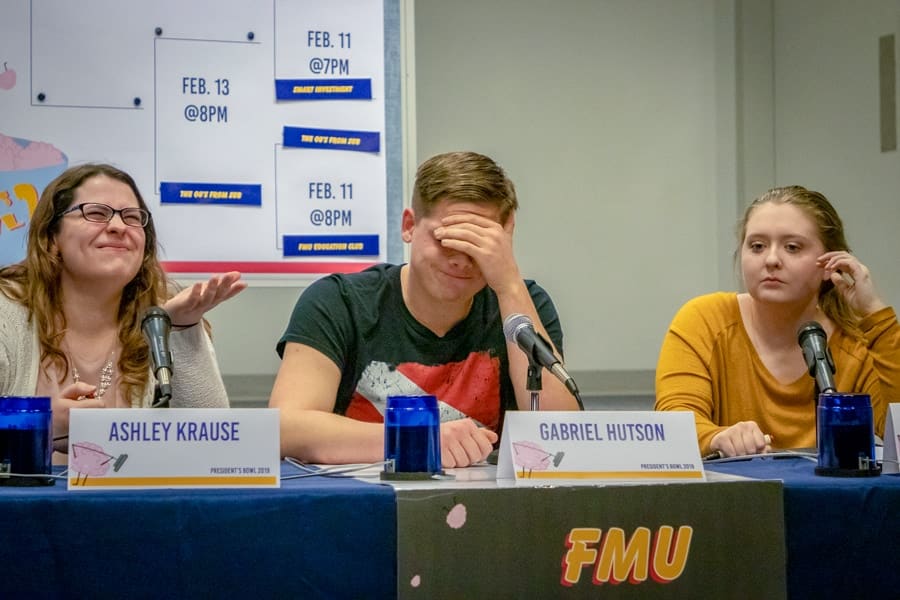 FMU's third-annual President's Bowl to begin in February 
Francis Marion University's third annual President's Bowl tournament will commence on Feb. 3 with a kick-off event and bracket pairings. 
Teams representing a variety of fraternities, special interest groups and campus clubs, are fielding squads this year, with all vying for the top prize of $2,000 – along with a year's supply of bragging rights. The runner-up team will be $1,000.
Entering its third year of competition, the President's Bowl has been dominated by the two-time President's Bowl champions from the American Chemical Society. This year's competition figures to be fierce, with weeks of cranial combat culminating in a new champion on March 2.
For students interested in participating in the 2020 President's Bowl, visit https://www.fmarion.edu/presidentsbowl/, but hurry. Registration closes on Feb. 2.
President's Bowl Schedule 
Events begin at 7 pm on the days below in the Lee Nursing Building Auditorium. All events are free and open to the general public.
February 3: Kick-off Event & Bracket Announcements
February 4: Round 1 Matches
February 6: Round 1 Matches
February 11: Round 1 Matches
February 17: Round 2 Matches
February 18: Round 2 Matches
February 24: Semi-Finals Matches
March 2: Championship Match-up