October 25, 2017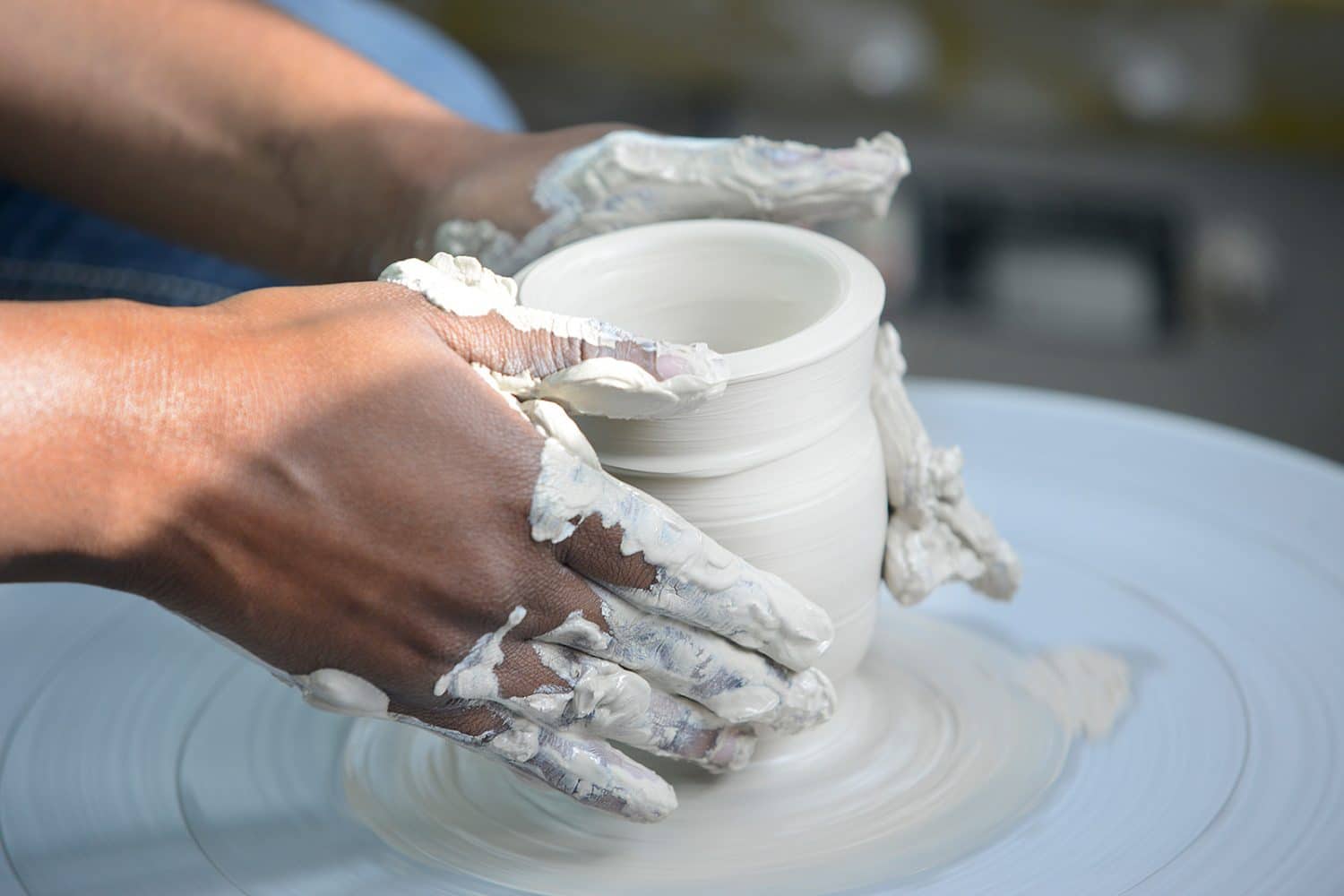 FMU Fine Arts Department hosts visiting artist workshops
Students at Francis Marion University are receiving a crash course in the world of professional artistry thanks to a series of workshops hosted by the University's Department of Fine Arts.
Five artists from throughout the southeast are stopping by FMU as a part of a visiting artist series that's giving Fine Arts students access to professional artists and their insight into the industry.
Tyler Pate, art director at Charleston's Blue Ion studio; Yvette Cummings Arendt, winner of the 2017 Pee Dee Regional Art Competition; Nancy Devon Carsten, the owner of NDC Photography Studio in Lake City; Dr. Larry Bunch, an art educator, and Sanford Greene, a Marvel Comics cartoonist will make their way to FMU as a part of the series.
Pate, a 2014 graduate of Francis Marion, provided the first installment of the series earlier in October, and Arendt will present the second segment on Friday, Oct. 27 at 2 p.m. in room 202 of the Peter D. Hyman Fine Arts Center.
Arendt's workshop, titled "Print, Paper, Pattern," will focus on pattern and collage within various medium, and will be open to the public. Materials will be provided to attendees, but seating is limited to 20 people.
Dr. Howard Frye, associate professor of Art Education and coordinator of the Art Education Program, says the artist series is giving students and the public valuable exposure to artists who not just exist within the professional sphere of artistry, but excell.
"An artist series such as this is pretty rare," Frye says. "To not only be able to speak with people as talented as Pate and Arendt is unique, but to be able to work with them and see how they formulate their expressions is incredible."
Carsten, Bunch and Greene are tentatively scheduled to arrive in November and will all provide workshops open to the public.
For more information on the artists series at Francis Marion University, call 843.661.1680.
MORE INFO:
Yvette Cummings Arendt
Oct. 27 at 2 p.m.
Room 202 of the Peter D. Hyman Fine Arts Center
Dr. Larry Bunch
Nov. 2 at 3:30 p.m.
Room 202 of the Peter D. Hyman Fine Arts Center
Nancy Devon Carsten
Nov. 9 at 7 p.m.
TthomasArts located at 167 N Dargan St. in Downtown Florence
Sanford Greene
Nov. 30 at 3:30 p.m.
Room 202 of the Peter D. Hyman Fine Arts Center