March 31, 2021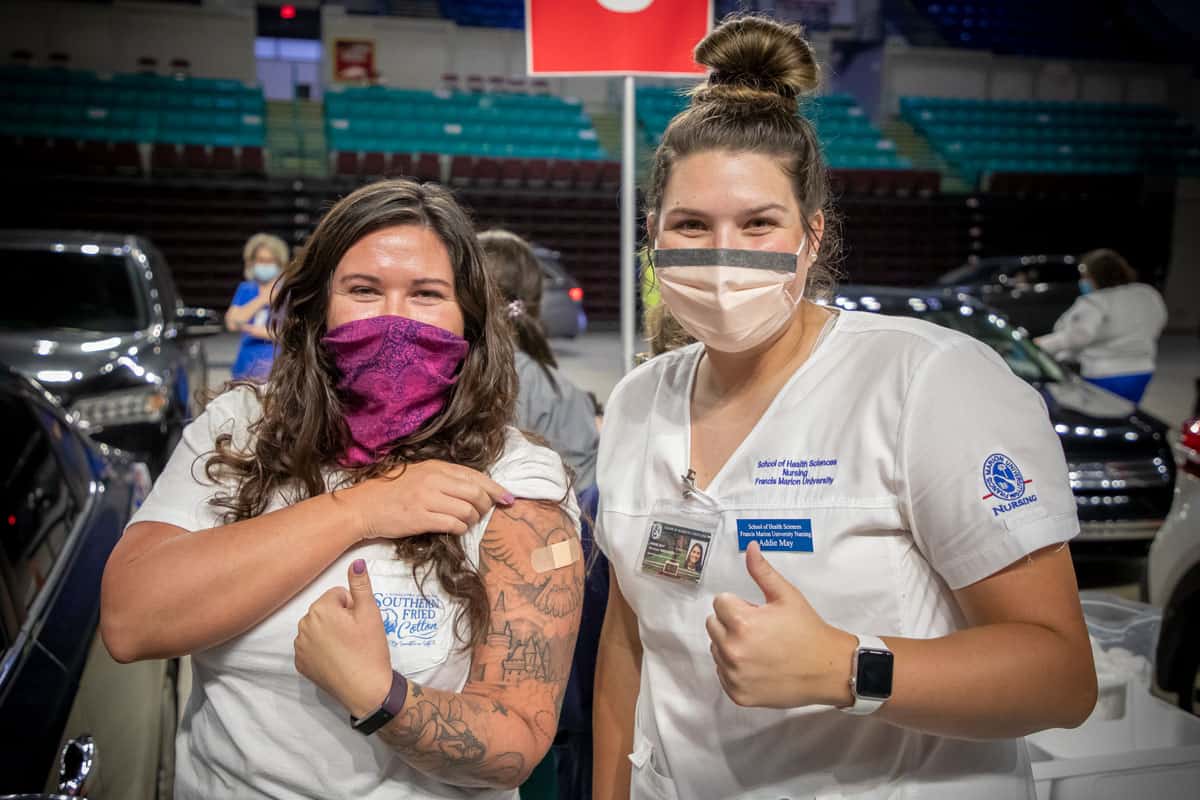 FMU, MUSC-Florence partner to deliver COVID-19 vaccines to students
Francis Marion University and MUSC Health Florence Medical Center leadership have been working on a plan to deliver vaccinations to our students as soon as they are eligible to receive them.
South Carolina Governor Henry McMaster, and the S.C. Department of Health and Environmental Control announced on Friday that individuals 16 years and older will be eligible to receive the vaccine as of March 31.
Pursuant to its agreement with MUSC FMU students may attend a vaccination clinic that MUSC-Florence will sponsor on March 31, 2021 at the Florence Center.
Students should use the following site to register for the vaccine: https://muschealth.org/vaccine-1a
FMU students will need to identify themselves as a frontline worker when registering for a time for the vaccination. This will permit them to complete the registration process as it is currently constructed.
Times will go quickly. Students are encouraged to register as quickly as possible.
For more information, contact FMU's COVID-19 Office at 843-661-4665
or by email at CovidResponse@fmarion.edu.