March 31, 2021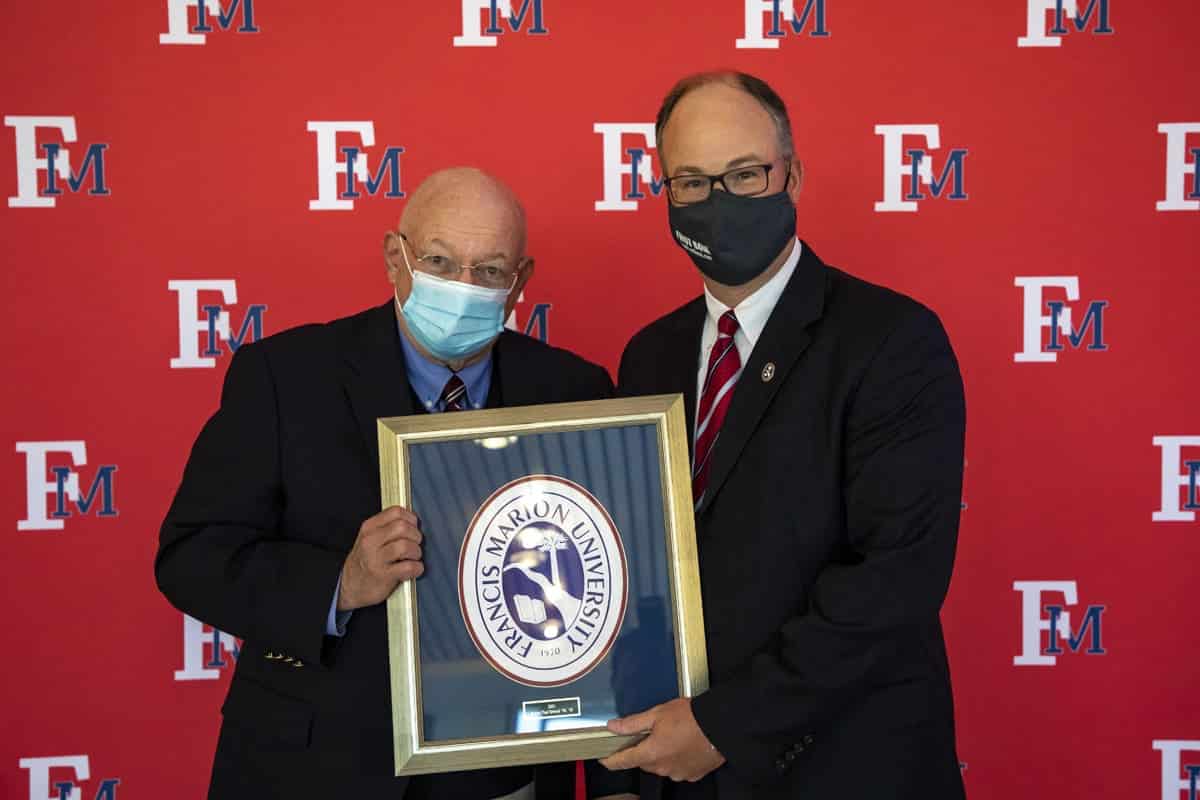 FMU School of Business honors Seward with alumni award
Francis Marion University's School of Business honored Florence businessman Paul Seward with the 2021 Morgan B. Coker Outstanding Alumni award Tuesday night at its annual Alumni Reception at the FMU Performing Arts Center.
Seward ('94, '10) has served in a variety of executive positions with banks in the Florence area, including BB&T where he attained the title of senior vice president, and First Bank where he is currently the institution's area executive. 
The Morgan B. Coker Outstanding Alumni award is named for Morgan Coker, the first dean of FMU's School of Business. It's one of the top honors that can be bestowed upon a graduate of the school.
Seward is active within the Florence community and serves on a variety of advisory boards, including the Florence County Disabilities Foundation, Cornerstone Baptist Church Financial Oversight Team, Francis Marion University Foundation, McLeod Foundation, and the Florence County Economic Development Partnership Board, among others. He also served as the president of Francis Marion University Alumni Association from 2009 to 2011.