April 16, 2021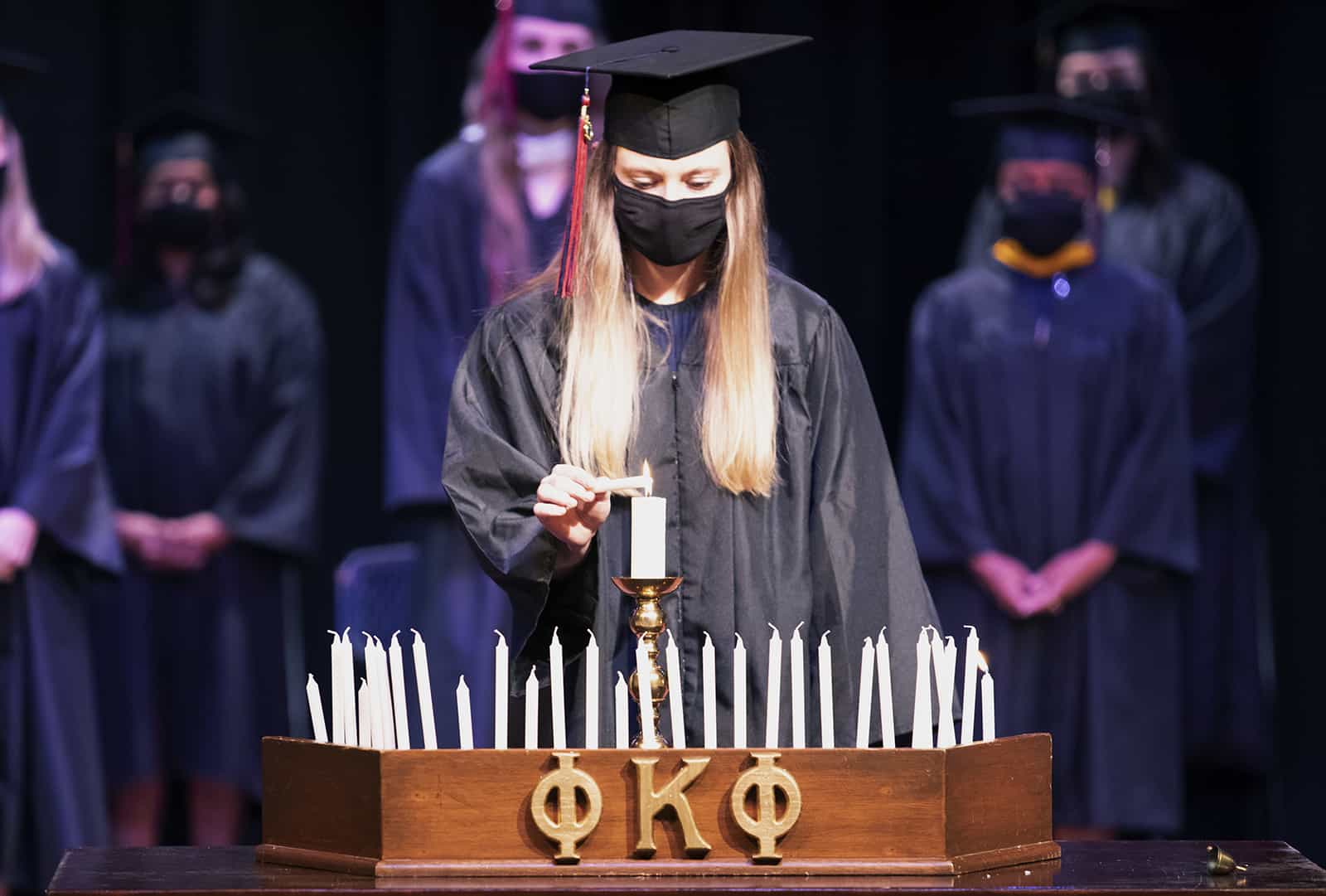 FMU Phi Kappa Phi chapter inducts 30 new members
Francis Marion University's chapter of Phi Kappa Phi, a nationwide honor society which recognizes superior academic achievement regardless of field of study, inducted 30 new members at its annual induction ceremony Thursday night in the Chapman Auditorium on the FMU campus.
Phi Kappa Phi membership can be obtained through invitation only and is restricted to the top 7.5 percent of second semester juniors and the top 10 percent of seniors and graduate students.
Faculty, professional staff, and alumni who have achieved scholarly distinction are also eligible.
Twenty-eight students were inducted Thursday. They were: Dalisay Aldrete, Taylor Barefoot, Taylor Boatwright, Stephen Brown, Alexis B. Carter, Zane M. Duncan, Carlie Fusco, Reagan L. Gray, Camryn E. Harris, Latia Harvin, Elizabeth M. Henry, Lauren Hyman, Tamara Jackson, Christopher Jacobs, Tracie M. Jacobs, Amber M. Lockliear, Jaleesa S. Perry, Ashley N. Prescott, Hailey Reed, Marisa Sams, Macey B. Shelley, Sara A. Simmons, Madison Smith, Jessica M. Sohner, Emily T. Viering, Denise E. Wiggins, Briana Williams, and Ke'Ziyah Williamson.
Dr. Callum Johnston, professor of Education, and Dr. Allison Munn, assistant professor of Nursing, were also inducted as faculty members.