October 30, 2017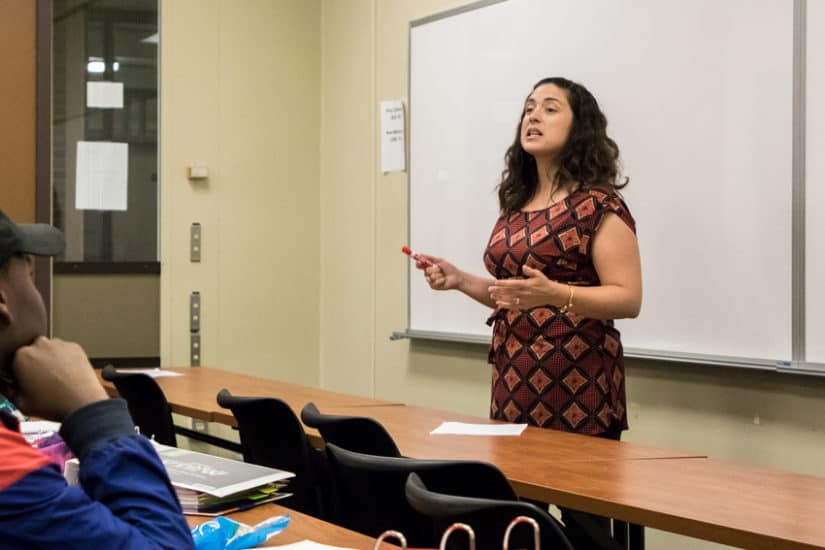 FMU School of Business, Kelley Center partner to provide corporate management course
Francis Marion University's School of Business and the Kelley Center for Enterprise and Innovation are partnering to provide employees throughout the Pee Dee with a way to move up the corporate ladder.
Beginning in February, the two entities will launch the inaugural Certificate in Executive Management class, which will provide an in-depth study of the skills and knowledge necessary to advance in the world of business.
The program focuses on four key components in business – Effective Leadership, Organizational Culture, Financial Management, and Strategic Management. Each session features a collaborative instruction that brings FMU faculty/staff and Key Community and Business Leaders to the participants.
Dr. Hari Rajagopalan, Dean of the Francis Marion University School of Business and one of the course's lecturers, says the class will offer attendees a unique insight into what they can do to advance their career within the corporate sphere.
"The Certificate in Executive Management is part of Francis Marion's mission to help organizations who are looking to enhance their upcoming manager's leadership and management skills," Rajagopalan says. "For people looking to enhance their careers, this will be a big help. In today's workplace, it's often not enough to simply be good at your job. It's necessary to function as an effective leader, and this program will provide the means to do that."
The course will be provided in four installments throughout the spring, meeting once a month beginning February at the Carter Center for Health Sciences at 200 W Evans St. in downtown Florence.
Upon completion of the course in April, attendees will receive a completion certificate and three hours of academic credit at Francis Marion University as a business elective. Tuition for the course is $650.
Enrollment for the Certificate in Executive Management class is currently underway. For more information on the course, visit www.fmarion.edu/business/leadership, or contact the Kelley Center For Enterprise and Innovation at 843.661.0703 or the FMU School of Business at 843.661.1419.