July 30, 2018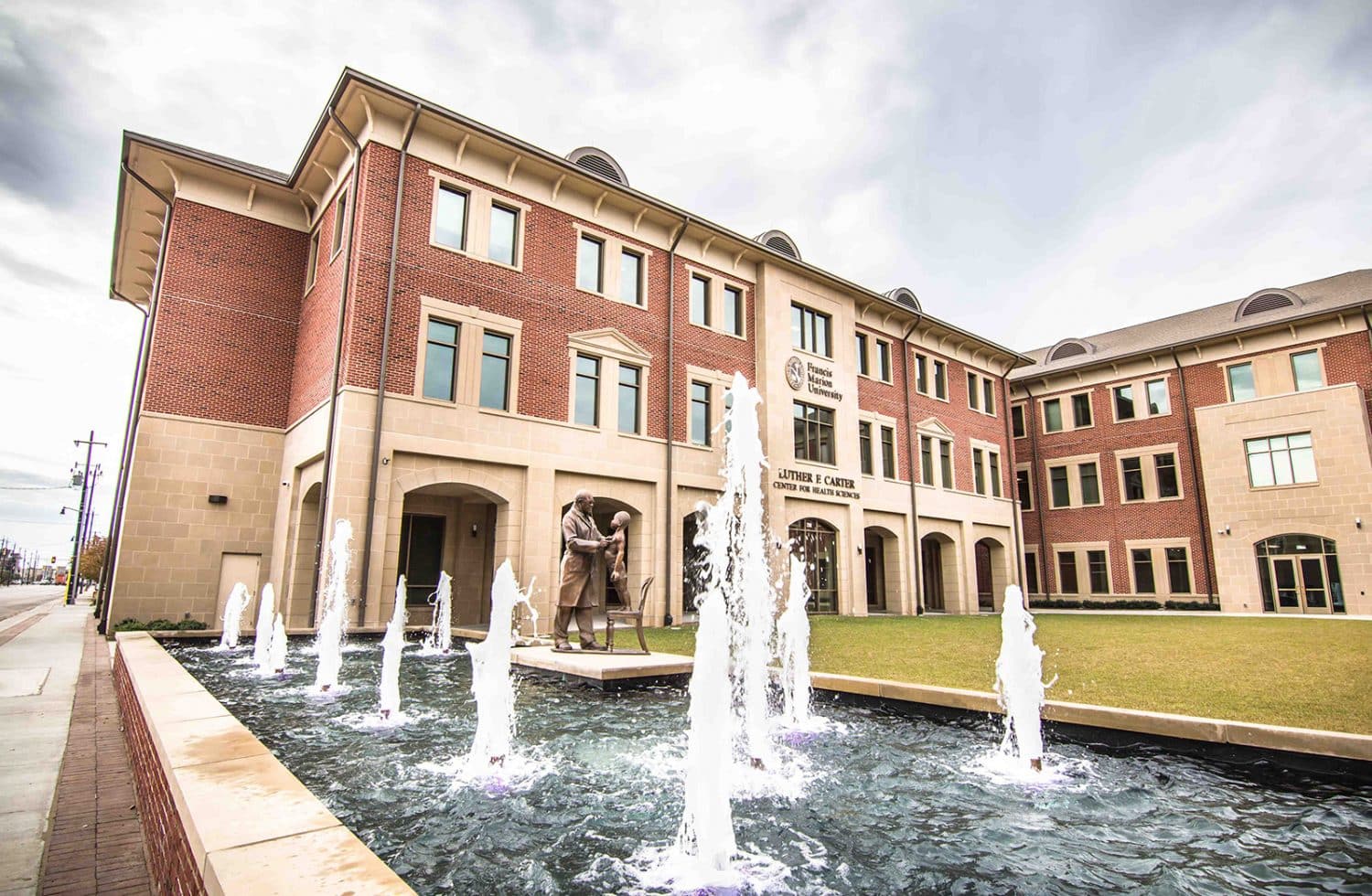 FMU Speech-Language Pathology program passes accreditation milestone
Francis Marion University's new Master of Speech-Language Pathology program (MSLP) has been granted accreditation candidate status by the Council for Academic Accreditation in Audiology and Speech-Language Pathology, the accreditation arm of the American Speech-Language-Hearing Association (ASHA).
This important step paves the way for FMU's first class of Speech-Language Pathology students to matriculate this fall. An inaugural class of 25 students is enrolled in the program.
FMU's Master of Speech-Language Pathology Program is one of just three in South Carolina.
The SLP program, like all of FMU's graduate healthcare education programs, is based at the Carter Center for Health Science in downtown Florence.
Dr. Freda Wilson, Director of the Speech-Language Pathology program at FMU, says the accreditation milestone is another important step on the way to providing an influx of skilled healthcare professionals in the state and region.
"After a lot of hard work and preparation, we're excited to begin educating students," says Wilson. "This is an incredibly important field and there's a tremendous need for new professionals in our region, our state and beyond."
FMU President Dr. Fred Carter praised the work of Wilson and others in bringing the program forward.
"We've been anticipating offering the Master's of Speech-Language Pathology for the past few years," says Carter. "The accreditation process for the program is rigorous, as it should be. But Freda and the Provost's Office have done a commendable job in moving the program through the process. It's a great accomplishment for the university."
ASHA's Council of Accreditation in Audiology is the premier accreditation body in the field. It was founded more than 100 years ago by American colleges and universities.
Students in the Master of Speech-Language Pathology program typically come from an undergraduate background in Communications Sciences and Disorders, or a related field. During the two-year Master's program they study an array of topics related to human speech and communication, learn the latest clinical techniques, and perform research in the field. MSLP graduates are prepared to work in hospitals, schools, private practices, research laboratories, specialty programs and health care facilities throughout South Carolina, the United States and beyond.