April 26, 2017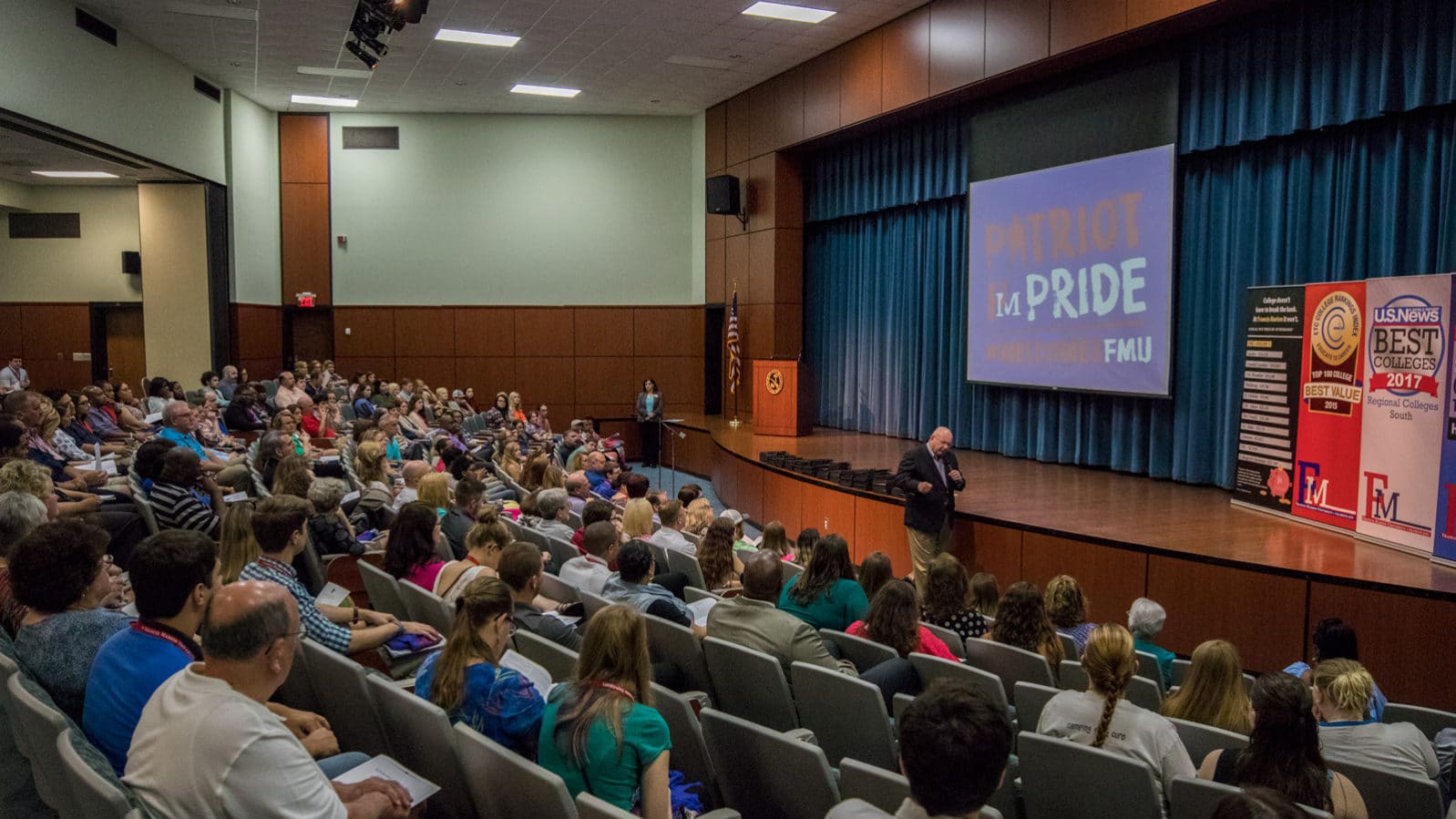 FMU welcomes scholarship recipients
Francis Marion University welcomed new scholarship recipients at its annual Scholarship Awards Day last weekend.
The event brought some of the state's top high school students and future Patriots to FMU's campus to meet with faculty, staff, register for Fall 2017 classes, and receive a certificate honoring their academic achievements.
Students such as Kailey Eggert, Nathan Hinson, and Kyndell Smith – FMU's 2017 McNair Scholarship recipients – were treated to some of the best of what Francis Marion has to offer. Throughout the day, they were privy to presentations on financial assistance, academic and student life, and a special performance by FMU's Music Industry Ensemble.