April 22, 2017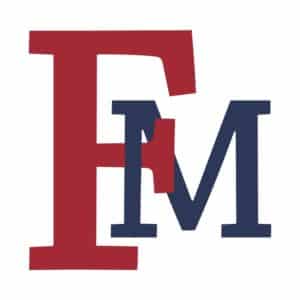 Summer of Southern Rock coming to the PAC
Summertime is almost here and the Francis Marion University Performing Arts Center is ready to rock with a series of concerts featuring rock and country artists with a southern twist.
The PAC's "Summer of Southern Rock" will bring South Carolina's own McCain, country rockers Shenandoah and the wild and wooly Kentucky Headhunters to the PAC's Main Stage for three separate shows, one each in June, July and August.
Even more good news for those seeking some summer entertainment in downtown Florence: a ticket for all three shows is just $89. Individual shows are $29 and $39. Tickets go on sale Thursday, April 26, at noon at the PAC Box Office (online: www.fmupac.org, phone: 843.661.4444, in person at 201 S. Dargan Street, M-F, noon-5 p.m.).
McCain kicks off the PAC's Southern Summer on Friday, June 16 at 7:30 p.m. He's been called a tireless troubadour, a relentless performer whose career took off in the late 1990s following the release of his two mega hits "I'll Be," and "I Could Not Ask for More." The New York Times once called him the "great romantic," in large part because of the fame derived from those two hits. But McCain has proven a durable performer with a wide repertoire that includes restoring old ships and running marathons. Shenandoah's 30th Anniversary Tour – it's been 30 years since the band launched its debut album – will stop in Florence on Friday, July 28 for a 7:30 p.m. concert.
The Grammy Award-winning Alabama-bred band produced five number one hits ( "The Church on Cumberland Road," "Sunday in the South," "Two Dozen Roses," "Next to You, Next to Me," and "If Bubba Can Dance (I Can Too)." It's 1995 single "Somewhere in the Vicinity of the Heart," which featured guest vocals from Alison Krauss, also soared up the charts and won Grammys for both Shenandoah and Krauss. Shenandoah's current tour recaptures those magic moments and also delves into the band's newer repertoire which includes songs from its first gospel album, released last year. The Kentucky Headhunters will add an unpredictable and highly entertaining exclamation point to the summer when they roll in on Saturday Aug. 12 (also at 7:30 p.m.)
The Headhunters' fusion of southern rock, bluegrass, the blues and much more has mesmerized audiences across four decades. The Kentucky (of course) born and bred group has won three Country Music Association awards and a Grammy. It's singles "Oh Lonesome Me" and "Dumas Walker" both reached the top 10.
For more information, contact Tucker Mitchell at 843.661.1332, cmitchell@fmarion.edu.