May 8, 2023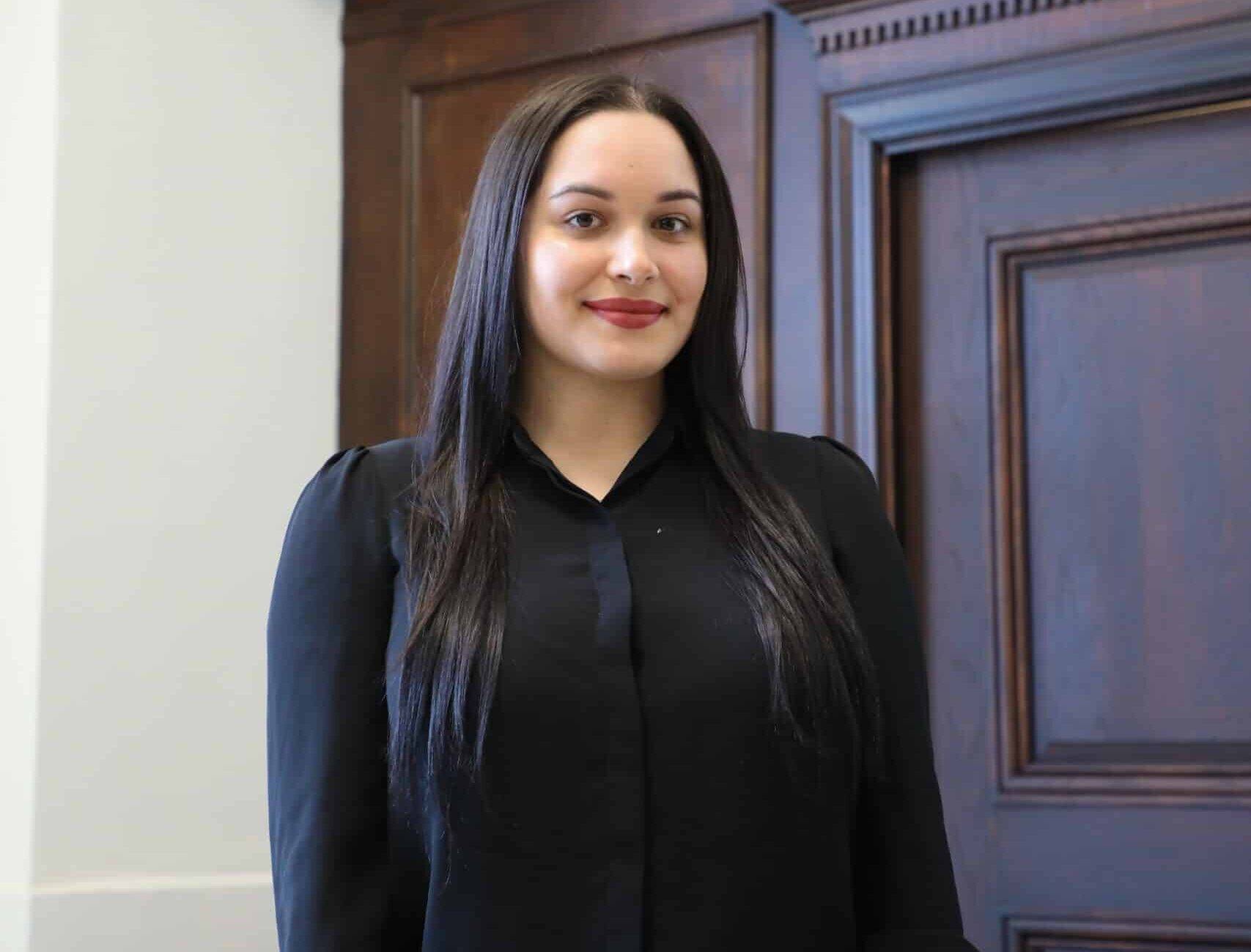 FMU's Speech Language Pathology Program brings Mercado to Florence; now she's here to stay
Franyeris Mercado received the Master of Speech-Language Pathology from Francis Marion University during Saturday's spring 2023 commencement ceremony. Mercado, a Rhode Island native, moved to Florence nearly three years ago to begin the SLP program, and will remain here as she'll begin work as a speech language pathologist for Florence One Schools in the fall.
Mercado's path to becoming a speech language pathologist has been different than some. A non-traditional student, Mercado took a break after graduating from high school to work in both hospitals and doctors' offices for several years before returning to school. She received an undergraduate degree in communication disorders from the University of Rhode Island in December 2020.  
While in college, Mercado's best friend's son was diagnosed with autism and began speech therapy. Mercado was fascinated with the care her friend's son received and began looking into programs that she could enroll in upon completion of her undergraduate degree. That's when she discovered Francis Marion.
Mercado says she was intrigued with FMU's program because it covers the full spectrum of study for someone going into the field and prepares them for work in both medical and educational settings. 
"For me, it was very important to attend a university that prepares future SLP's for work in medical and school settings," said Mercado. "I also wanted to go to a place that welcomed diversity and is inclusive. I found all of those things at FMU."
Initially, Mercado thought she would work in a healthcare setting, but quickly fell in love with working in the schools after clinical work.
"I absolutely loved working with the children during one of my clinical experiences," Mercado said. "Seeing their eyes light up and their confidence build as they mastered new skills was extremely rewarding."
During her time at the university, Mercado served as a student representative for the National Student Speech and Hearing Association and was the recipient of this year's Speech Language Pathology academic award. She also presented her capstone project, "Moral Decision-Making in Autistic Adolescents," at the statewide convention of the South Carolina Speech and Hearing Association.