February 27, 2020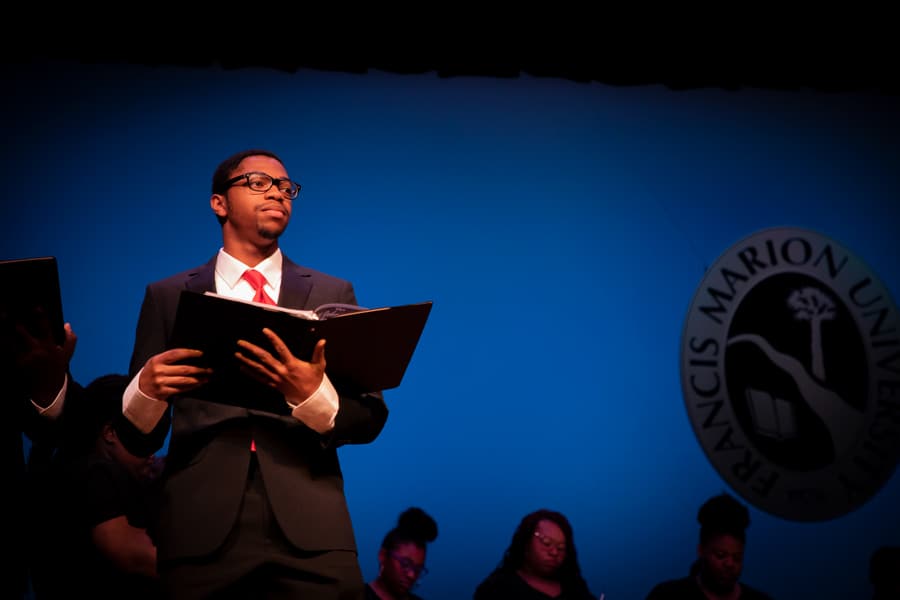 Francis Marion celebrates Black History Month
Francis Marion University honored Black History Month Tuesday afternoon with its annual Black Heritage Program.
The program, held in the Chapman Auditorium, featured a keynote address by Terry James, as well as performances from Francis Marion student groups Young, Gifted and Blessed Gospel Choir, the Francis Marion University Gospel Choir Voice Collective, and Praise in Motion Dance Ministry.
James is the founder of the Jamestown Foundation, which seeks to generate interest and cultivate knowledge regarding the Jamestown settlement near the Mars Bluff Community.
The Jamestown settlement was founded in 1870 by former slave Ervin James. James wanted to leave his family with landownership rather than a legacy of slavery and sharecropping. In 1870, Ervin bought more than 200 acres of land near the Pee Dee River, which still resides with the James family.