November 19, 2019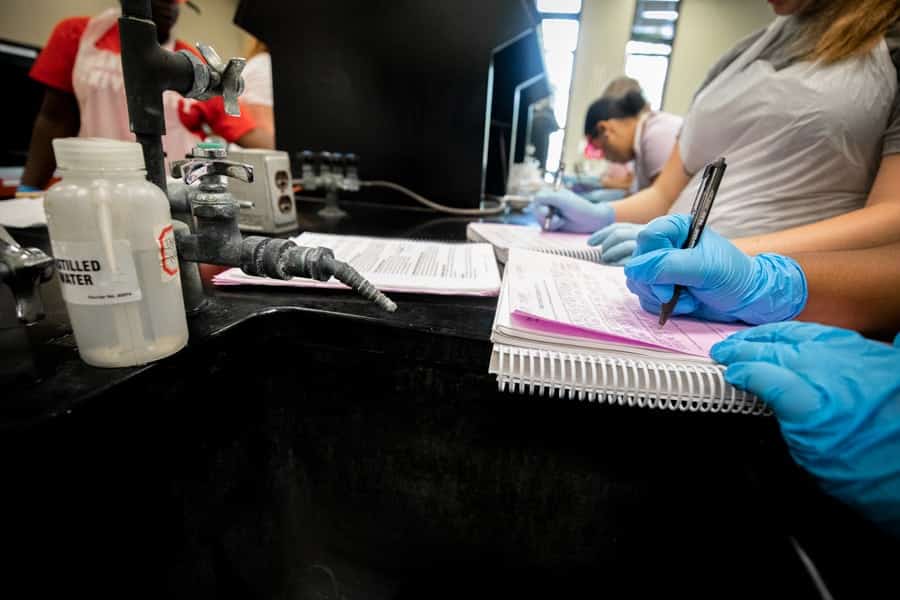 Francis Marion chemistry department re-certified by ACS
Francis Marion University's chemistry department has once again been certified by the American Chemical Society's Committee on Professional Training.
The ACS is the world's largest scientific society and a leading advocate for rigorous professional standards in chemistry practice and instruction. 
ACS certification indicates that FMU adheres to ACS' standards and assures students that they will receive instruction of a high-caliber at FMU. As an ACS-approved chemistry program, FMU's Department of Chemistry has demonstrated that it is staffed by accomplished faculty, maintains a modern and well-maintained infrastructure, and provides a coherent chemistry curriculum.
Employers, says ACS, typically find graduates of approved programs to be better prepared for technical employment. Many FMU students graduate with an ACS certification, in addition to their baccalaureate degree. The ACS-certified degree requires advanced-level courses in chemistry, physics, and mathematics in addition to the standard chemistry program curriculum. 
"This is a tremendous accomplishment for the University that  reaffirms our commitment to provide a superb chemistry experience for our students," says Dr. Leroy Peterson, chair of FMU's chemistry department. "Our program is a rigorous one that offers our students advanced intellectual study, research, and communication skills necessary to become highly successful scientific professionals."
The FMU chemistry department's next ACS assessment will happen in 2025.