February 2, 2017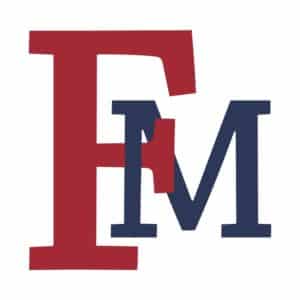 Francis Marion to celebrate 2017 Homecoming Feb. 11
Francis Marion University's 2017 Homecoming week will kick off on Monday, Feb. 6 with a series of daily activities leading up to the main Homecoming events on Saturday, Feb 11.
FMU's men's and women's basketball teams will face off against Peach Belt Conference foe Flagler College in the Smith University Center gym in the flagship event of all Homecoming festivities.
The women's game begins at 1:30 p.m. and the men's game will follow, starting at approximately 3:30. A Francis Marion University Athletics Hall of Fame induction ceremony for former Patriot women's soccer standouts Katie Roberts Chapman ('04) and Kerri Williams ('00), former women's volleyball player Crystal Poskey Ashley ('02), and former administrator and golf coach Dr. Rufus R. Hackney Jr. will be held between the men's and women's games.
The Homecoming king and queen will be crowned following the men's game.
As usual, the Homecoming doubleheader is free.
Saturday's Homecoming festivities begin at 11 a.m. with alumni basketball games in the Smith Center.
Pre-game tailgating is set to begin at 11:30 a.m. and conclude at 7 p.m. and a Homecoming parade through campus is scheduled for 11:45 a.m. Patriot Fest, set to begin at 12:15 p.m., will feature live music and entertainment at the Smith Center.
Francis Marion's baseball and softball teams will take on Southern Wesleyan and Belmont Abbey in respective double headers beginning at 1 p.m.
The FMU Athletic Department will sponsor the 19th-annual Swamp Fox Club Benefit Silent Auction, featuring sports memorabilia and merchandise, beginning at 1 p.m. in the Smith University Center gymnasium. All proceeds from the auction will support Patriot athletics. Also on Saturday, the Patriot Bookstore in the Smith University Center will offer special Homecoming sales.
Homecoming week events include the School of Education Alumni Awards reception on Tuesday, Feb. 7 and the School of Business Alumni breakfast on Friday, Feb. 5.
For more information about Homecoming activities Feb. 6-11, visit www.fmarion.edu/homecoming or contact the office of Alumni Affairs at 843-661-1228.