June 23, 2021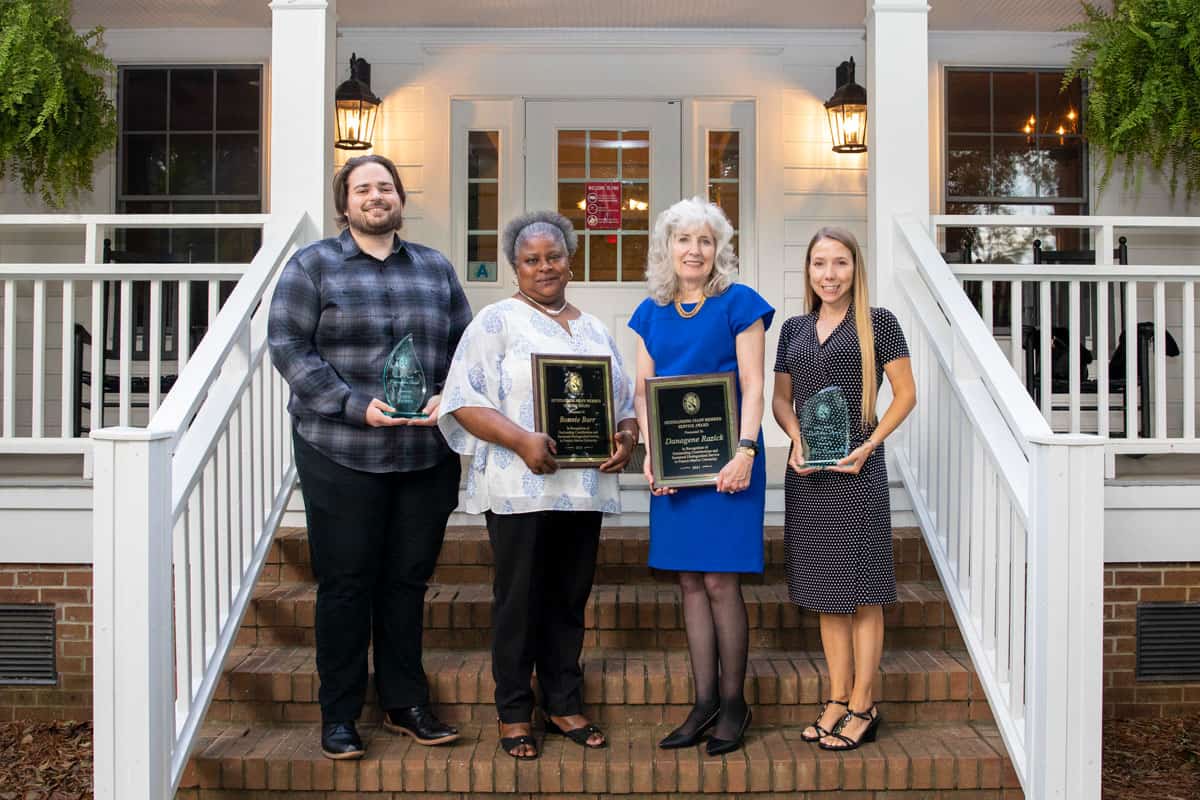 Francis Marion University recognizes outstanding staff service
Francis Marion University recognized outstanding service by four of its employees at its annual Staff Service Awards Dinner on campus Tuesday. 
Jared Jeffries received the Marvin Lynch Humanitarian Award, and Alicia Campbell received the John J. Kispert Leadership Award. Danagene Razick and Bonnie Barr were named winners of the University's two Outstanding Staff Service Awards. 
The award recipients were nominated by their colleagues. The winners were determined by a special committee consisting of past award winners and representatives of FMU's academic departments and schools.
Campbell, the recipient of the Kispert Leadership Award, is FMU's assistant director of campus applications and data services, and has worked at FMU for 15 years. Campbell's coworkers described her as professional, calm, intelligent, and as having a knack for solving complex problems.
Jeffries, the recipient of the Lynch Humanitarian Award, serves as FMU's senior desktop support technician, and has worked at FMU for 4 years. Jared's coworkers remarked that he is a quick study of new tasks,  approaches his numerous roles with enthusiasm, and makes his coworkers feel at ease. 
Danagene Razick is the University's associate director of human resources, and has been with FMU for 5 years. Bonnie Barr is one of the University's lead custodians, and has worked at FMU for 31 years. Both Razick and Barr were lauded for their cheerful dispositions, their cooperative spirit, and commitment to their jobs.