June 19, 2019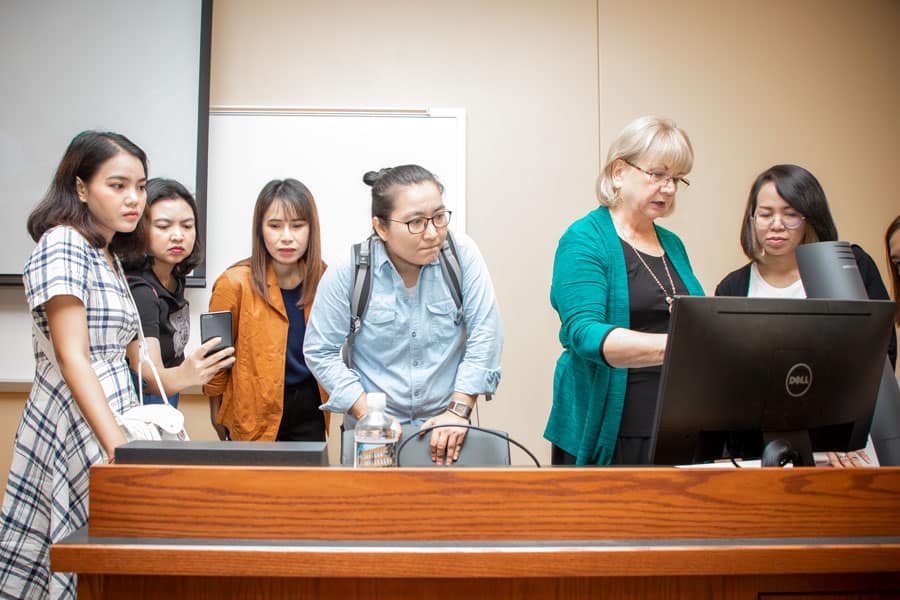 Francis Marion's international partnership continues to flourish
Nakhon Sawan Rajabhat University in Thailand and Francis Marion University are separated by about 10,000 miles.
Despite the distance, the two institutions have cultivated a partnership that's helpful to both parties.
For the past four summers, faculty and staff from the two universities have partnered to provide professors with an opportunity to teach, and expand their knowledge of how students learn. Faculty groups from Thailand have traveled to the United States, and FMU faculty have traveled to Thailand.
FMU is the host location this year, and a dozen education professors from Nakhon Sawan Rajabhat University have been exploring the FMU campus and some of the finer points of project-based learning by FMU professors within the School of Education.
Dr. Callum Johnston, association professor of Education at FMU, made the trip last year, helping his NSRU colleagues navigate a rigorous, two-week course on the subject of project-based learning.
The partnership between the two universities has been forged by Dr. Sompong Kraikit, a semi-retired Florence physician and advocate for education in Thailand. Kaikit hails from the same province as Nakhon Sawan Rajabhat University.