May 2, 2019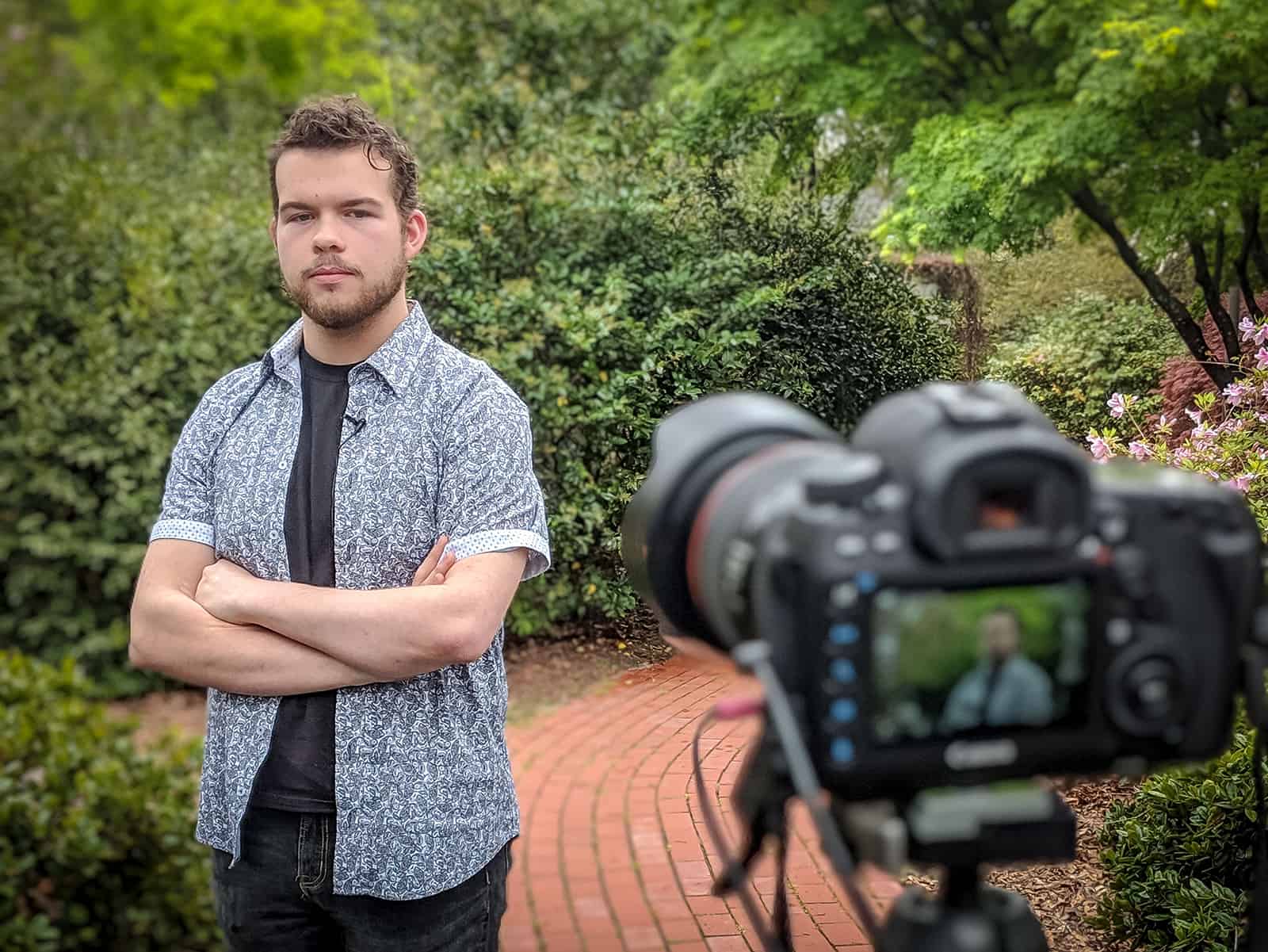 HR major wasn't just a number at FMU
College is about taking the next step into adulthood, about finding a meaningful career path and maybe about making a few hard choices.
For instance, when choosing a field of study, head often bumps into heart.
Francis Marion University's Garrett Fuller faced just that conundrum as he headed towards his senior year. Fuller, a Manning, S.C. native, is a published poet and playwright and the editor of Francis Marion's poetry review magazine The Snow Island Review, has always loved writing.
"That's the road I've gone down," he says. "I'm constantly writing."
But Fuller has also been down enough roads to know that writing can be a tough way to earn living. So he came to FMU ready to apply himself to obtaining a degree in business, specifically in human resources management. His thinking — there will always been people to manage and jobs for those who can do that — wasn't poetic. It was very practical.
If left Fuller torn, however. While he excelled at business, he still loved to write, enjoyed that field as an academic pursuit. Could his college career somehow accommodate both?
With some help from Dr. Rebecca Flannagan, chair of the FMU Department of English, Fuller found that it could.
Working with Flannagan and his advisor, Associate Professor of Management Dr. Regina Yanson, Fuller managed to put together a schedule his last year at FMU that allowed him to major in business and minor in creative writing. Flannagan even used her own time to supervise Fuller in an independent study course he needed to achieve the writing minor.
"It's just very moving that (my professors) would all would do the things I needed." Fuller said "I would've expected that at a college like this, I would become a number instead of a name and get lost in the crowd of thousands of students, when in reality, the opposite actually occurred. I still have a name and the professors know me…"