September 30, 2019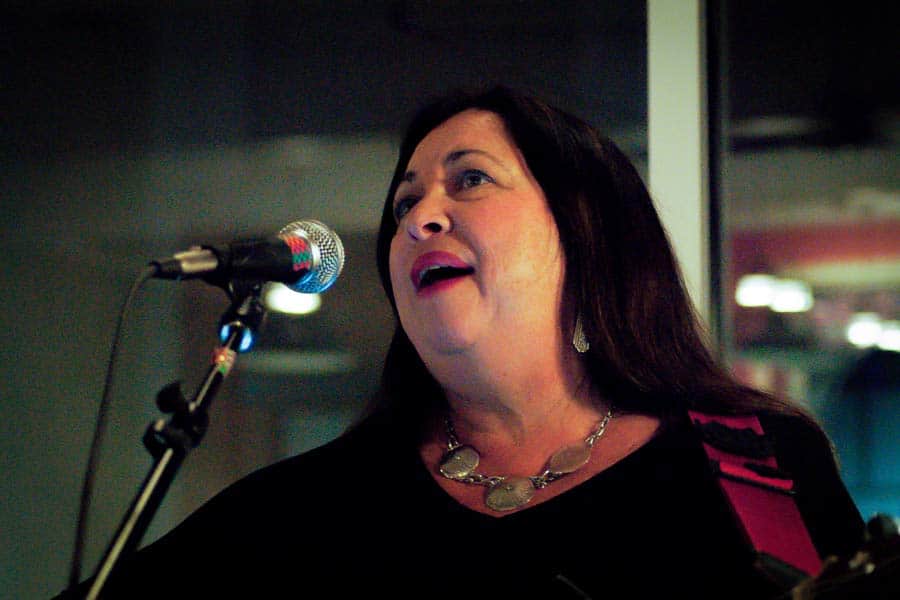 FMU's Larsen brings one-woman show to PAC
Francis Marion University Professor Dr. Dawn Larsen has spent the summer touring the country, delivering performances of her one-woman show The Vicious Hillbilly or Dating in the Deep South. 
Now she's bringing it home.
Larsen will perform The Vicious Hillbilly at the FMU Performing Arts Center's black box theatre on Wednesday, Oct. 2 at 7:30 p.m. It is a free show. It does contain mature themes and language.
Larsen, an accomplished writer and performer, created the solo show as a companion piece to her Vicious Hillbilly album, which was released in 2016. She says her performance tour this summer at fringe festivals across the country was a combination of her passion for travel and performing, and her passion for her students.
Larsen, a faculty member within the FMU's Department of Fine Arts, thought understanding fringe festivals would give her a little more expertise when advising students on performance paths.
"I really did it partly as an experiment," Larsen says. "I wondered, 'Would this be something my students could do after graduation?'" 
After a summer in Atlanta, Cincinnati, Nashville, Greensboro, N.C., and elsewhere, Larsen believes it would be. She found the fringe community to be supportive and nurturing. 
"Everyone I met was so helpful, so willing to reach out and help," she says.
Fringe Festivals, which began in 1947 in Edinburgh, Scotland, allow independent artists to present work outside the mainstream. Each is managed a little differently, with varying criteria for admitting performers. All are home to an array of experimental art and acts.
"It really could be a great opportunity for graduating students with limited resources wanting to show their work," Larsen says. "You don't need much. The application fees are generally affordable, lodging and meals are often provided. Really, it's just your car, gas and a willingness to drive."